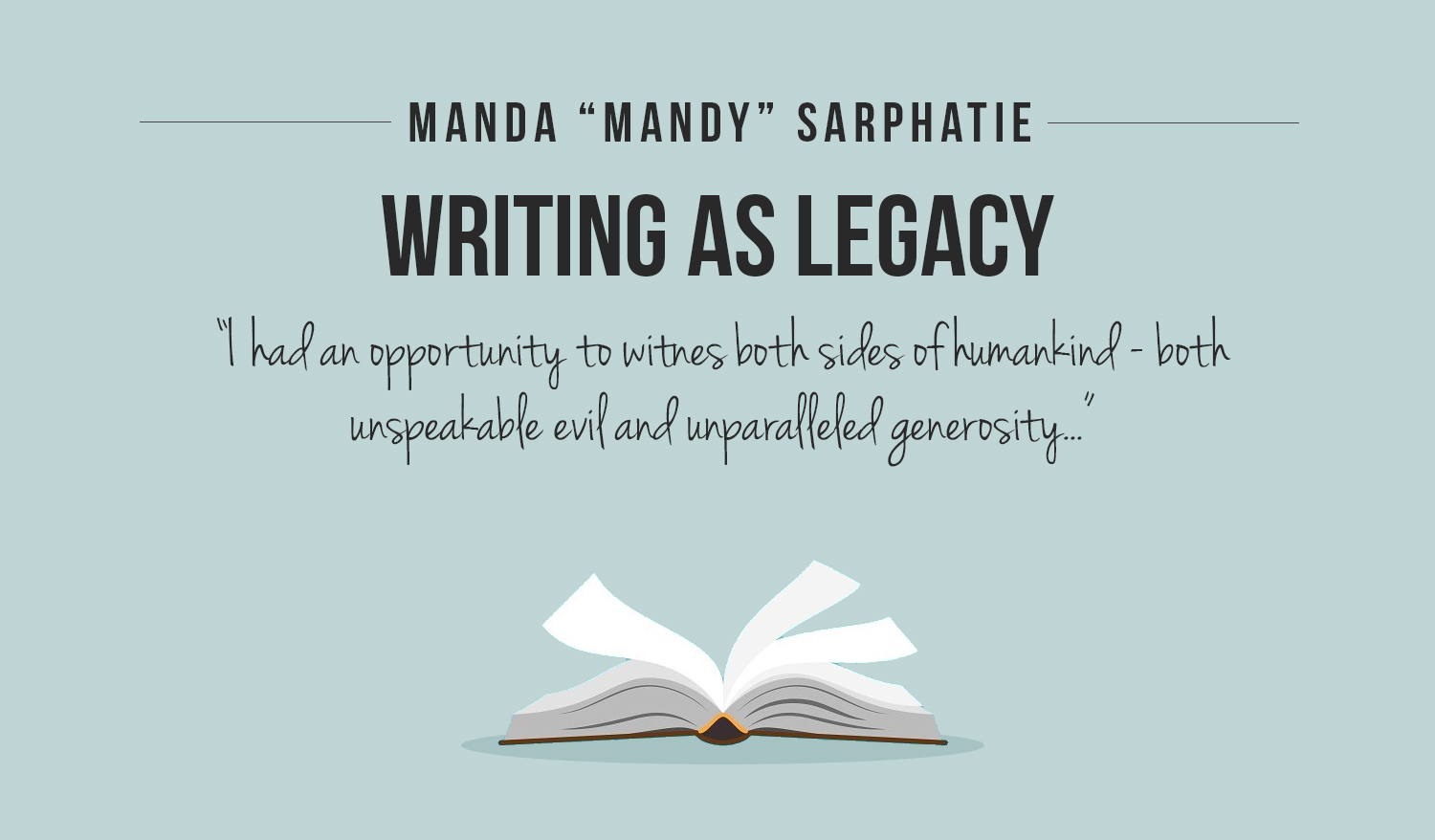 During World War II, when the German army invaded the Netherlands, Jewish citizens were fully aware of the dangers and many made plans to escape.
Emmanuel Wynperle lived with his wife Elsa and four children (Nathan, Corrie, Manda, and Rosalie) in Sittard, located in the southernmost Dutch province of Limburg. Every year the family celebrated Chanukah, but on Sinterklaas (St. Nicholas) Day the children each filled a shoe with carrots and placed it on the hearth for Sinterklaas's horse, just as their Christian neighbors did.
On May 10, 1940, six-year-old Manda woke to see her parents and neighbors in a serious discussion. The Wynperles drove to the harbor to escape, but the last boat had just sailed. There would be no more opportunities to leave the Netherlands during German occupation because the waters were filled with mines and U-boats.
The Wynperles returned home to a life that was anything but normal. Citizens were ordered to turn in their radios, but Emmanuel hid his so he could listen to Radio Oranje, the nightly Dutch government broadcast. Food was rationed and a nightly curfew was established. Jews were banned from public schools, restaurants, shops, and trains. Some Dutch citizens joined the NSB, a political party that sympathized with the Nazis, so it was difficult to trust one's neighbors.
In May of 1942 Jews were required to wear an embroidered Star of David. A week later the Wynperle family was ordered to evacuate their home, and thus began what would be a three-year period of being shuffled from place to place to avoid being killed by the Germans. The family split up among people who had joined the Dutch Resistance, or "underground." At times they were required to place their lives in the hands of complete strangers.
New identification papers that disguised their heritage were supplied by resistance workers. When their clandestine activities were discovered, they were shot and killed on the spot. Manda witnessed raids in which German soldiers picked up Jews by the truckload to be taken to concentration camps. Because it was not always safe to attend school, she kept busy by cutting paper dolls from newspapers and knitting potholders. Her blond hair helped avoid scrutiny, but head lice were rampant, and Manda's head was shaved.
In August 1943 Manda was placed on a houseboat with a couple whom she called Oom Kees and Tante Lieske. Here she felt she was treated as lovingly as if she were their own daughter. Kees and Lieske were devout Catholics, and despite religious differences, Manda's beliefs were respected. Besides harboring Jews, Kees and Lieske provided a temporary safe place for Allied pilots that had been shot down and Dutch men who did not want to serve with the Germans.
While riding her bike one day, Manda saw anti-aircraft shells exploding in the sky. A burning plane fell, along with four men suspended by parachutes. She found out later that the British pilots had landed in Germany.
Throughout the war young Manda was entrusted to keep important secrets. She once helped her dear Tante Mien deliver guns for the Dutch Resistance, and she served as a courier to deliver a bulletin that summarized Radio Oranje broadcasts. One day a German man at a café pulled her onto his lap and patted her leg below her knee, but he did not detect the bulletin that was tucked in her sock.
Loud sirens signaled that bombing missions were underway; sometimes the household in which Manda was staying would retreat to the basement for safety. During one mission a bomb was dropped nearby, and there was a gaping hole in the ground where a shoe repairman's home had been. He and his wife, along with one of Manda's classmates, were among the many civilian casualties of the war.
The winter of 1944-45 is known as the Dutch Hongerwinter. German blockades cut off food supplies, and it is estimated that over 20,000 people starved to death. Electricity was also limited, and Manda took her turn pedaling a bicycle to generate more.
After the war, the Wynperle family was safely reunited. Although complete records are not available, the Wynperles may be the largest Dutch Jewish family to have survived the Holocaust. Manda's mother and brother Nathan had been able to escape the gas chambers of Auschwitz by jumping from a train. Despite the family's relief in being together, news came of many friends and relatives that had been killed. Nightly trains carried back emaciated Jewish concentration camp survivors who walked the streets, calling for loved ones. Tragically, Oom Kees, who had worked tirelessly to save the lives of countless Jews, was killed when his motorcycle was struck by an American Army truck. He had been a mentor and a father figure to Manda, and his acts of courage would always be an inspiration.
Because Manda had only had two years of school, the transition back to the classroom was challenging. She was teased by her classmates, with whom she had little in common. With the help of a tutor, she earned her diploma. The young man's name was Bernard Sarphatie, and he later became Manda's husband. Manda had a daughter and a son, and she immigrated to the United States in 1959.
Manda (now known as Mandy) showed her appreciation to Tante Lieske by arranging for her to visit the United States. She writes, "I had an opportunity to witness both sides of humankind—both unspeakable evil and unparalleled generosity, and unselfish love had enriched my life forever. To have survived such a phenomenon and not reflect on those who had voluntarily offered to exchange their lives for mine would be unjust." During Lieske's visit, Michigan Representative Guy Vander Jagt facilitated a trip to the White House, where the visitors were met at the Oval Office with open arms by President Reagan.
In Mandy's book, Lest We Forget, which she published in 1991, she writes candidly and poignantly about her family's experiences. She is grateful that she was able to record the history of her past as a gift for her family, with the hope that future generations will remember. The book is available on Amazon and at the Waterford Place and Sunset libraries.
Bernard died in 2005, and Mandy moved into Waterford Place in 2013.
"All thanks go to God for His incredible miracles." She says. "At the time we may not have recognized them, but without them, we would never have survived."