This past summer residents of Waterford Place were pleasantly surprised at the arrival of a three-wheeled vehicle called a trishaw from Copenhagen Cycles. Partially powered by electricity, this unique personal transport has seats in the front to carry two riders in addition to the driver pedaling in the rear. All summer long, residents had the opportunity to take a spin around the lake, observe the construction of the new villas, and enjoy some quality fellowship with friends.
The trishaw came to Waterford Place thanks to a generous gift made by an anonymous supporter. Beyond special items such as this, hundreds of donors give yearly to the Sunset Legacy Foundation to help enrich the lives of our residents. This past year donations helped provide nearly $500,000 in Benevolent Care. They covered the costs of an addition of a community space at Rose Garden. And donor gifts helped support Sunset's charitable food program—Meals at Home Program. This program delivers over 1,000 hot meals each week to homebound community residents living outside of Sunset Communities.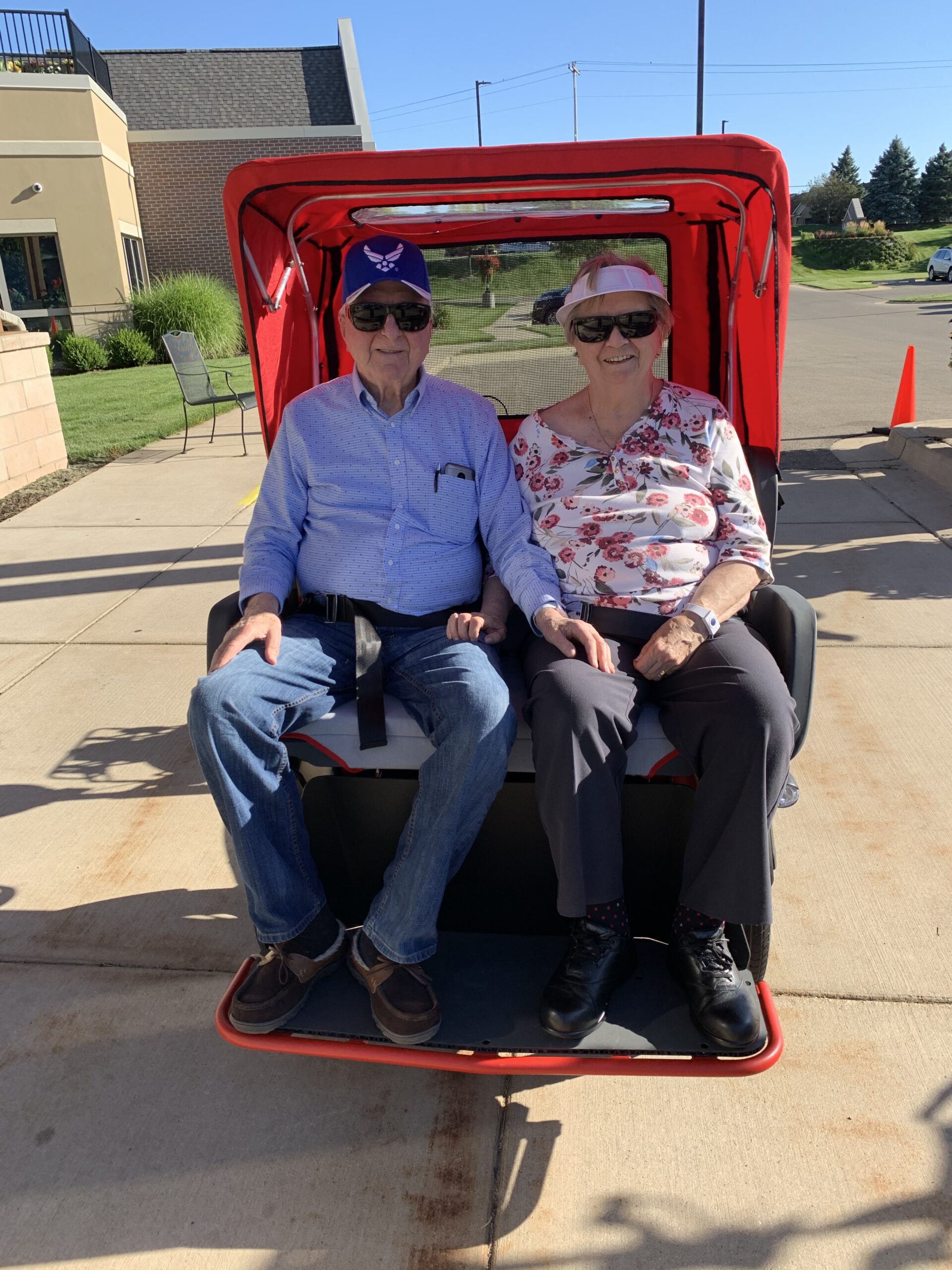 The Legacy Foundation
The Sunset Legacy Foundation is responsible for raising and administering funds that support the ministries of Sunset Communities. To fulfill Sunset's compelling mission of providing quality services to seniors in a spirit of Christian love, the Foundation focuses on four priority areas:
Benevolent Care
Employee Support Services
Life Enrichment
Capital Improvements
This year the Foundation is also working with community members to develop resources to build a new chapel. This chapel will be part of the Phase III Expansion of Waterford Place. And to help respond to the growing need for help during the pandemic, the Foundation is working, in conjunction with the West Michigan Employee Resource Network, to develop a hardship fund that will provide financial assistance to employees of Sunset who are going through difficult times.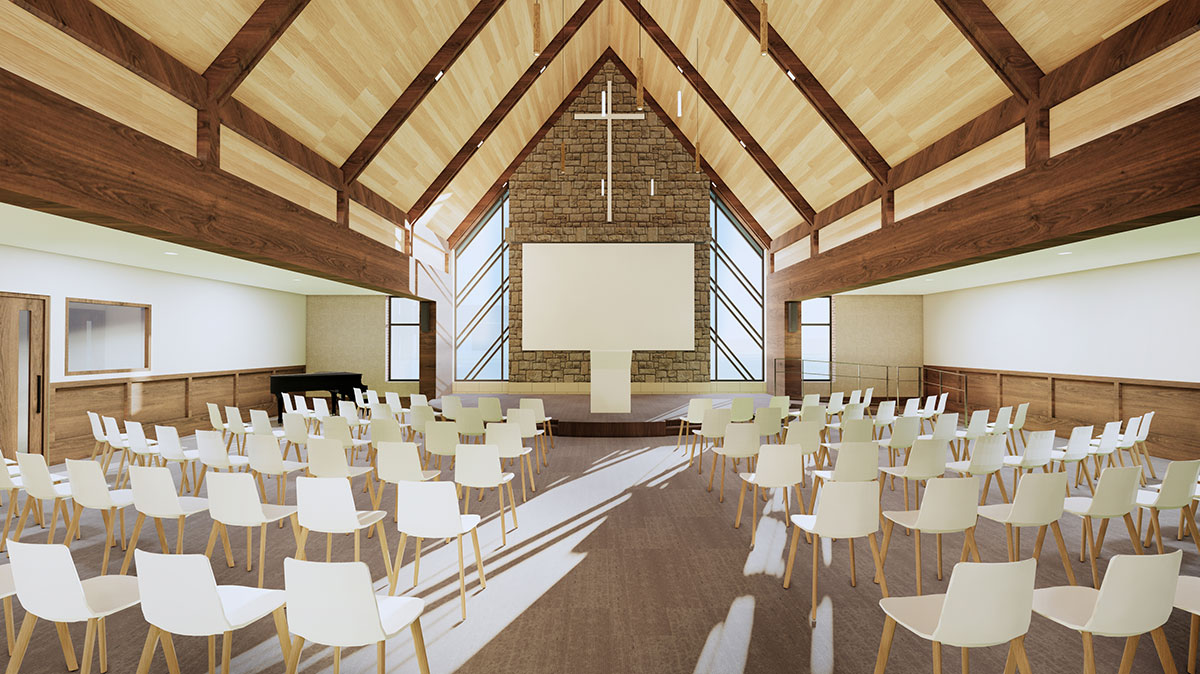 How You Can Be Involved
You might wonder how you can give or get involved with Sunset Communities. Here are a couple of ways:
1. Make a donation online and designate what area of need you would like to support or send a check by mail to:
Sunset Legacy Foundation
1425 Port Sheldon Street
Jenison, MI 49428
2. If you are an employee of Sunset, sign up to give directly from your paycheck.
3. Consider including Sunset in your will or estate giving.
4. Designate Sunset Communities as your memorial charity of choice.
5. Consider serving on the board or a special committee of the Foundation or serving meals through the Meals at Home program.
If any of these ideas sound interesting to you and you have more questions, contact the Sunset Legacy Foundation at 616.214.4505 or email sunsetdevelopment@sunsetmanor.org.