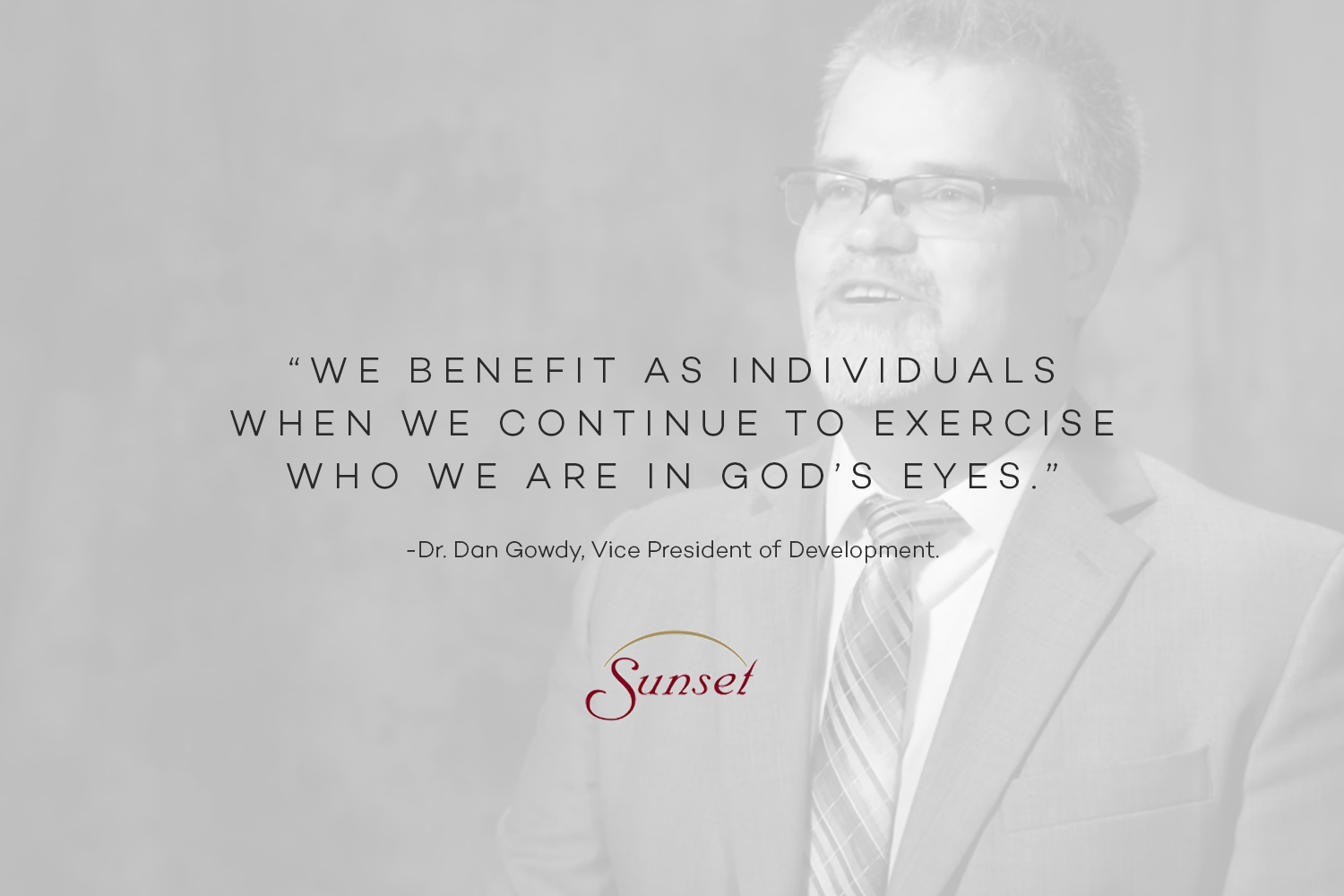 When Vice President of Development Dan Gowdy met Lee, the pair immediately bonded over a shared love of baseball. The two regularly discussed the Chicago Cubs. At the time, Lee was caring for his wife, Thelma, who was in the advanced stages of Alzheimer's. However, it was how Lee talked about Thelma, that genuinely inspired Dan.
"He would share the times that he and Thelma traveled together, their families, their lives, and their aspirations," said Dan.
Through his stories, Lee taught Dan about true love, devotion, loyalty, and what it was like to live a life of service.
For Dan, it is not Sunset's processes or facilities that inspire him. Instead, it's whom Sunset serves that moves his spirit.