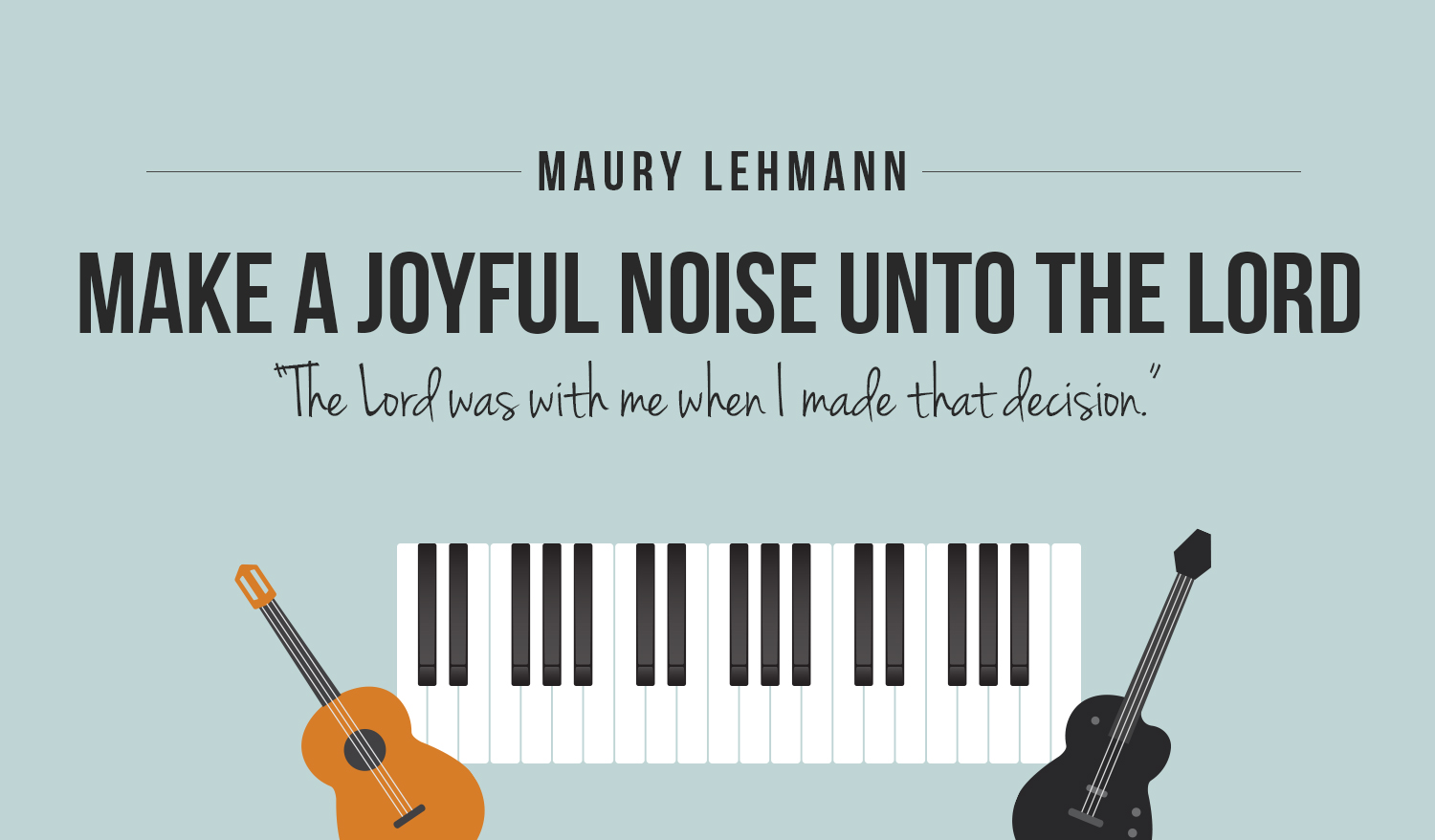 Maury Lehmann had an early start in the Christian music industry. Born on March 23, 1924 in Chicago, his father and brother were choir directors and his sister was an accomplished pianist. During the Great Depression, his father had a steady job with Lorenz Publishing Company, which specialized in music materials. Maury helped his father with odds and ends at the company, even as a young teenager.
While he was a high school student at Wheaton College Academy, Maury belonged to a "literary society," an organization that brought in speakers (who often presented as well at neighboring Wheaton College) and provided training and social activities for its members.
Maury enrolled in Wheaton College in September 1943 but in April, one month after he turned 18, he was drafted by the army to serve in World War II.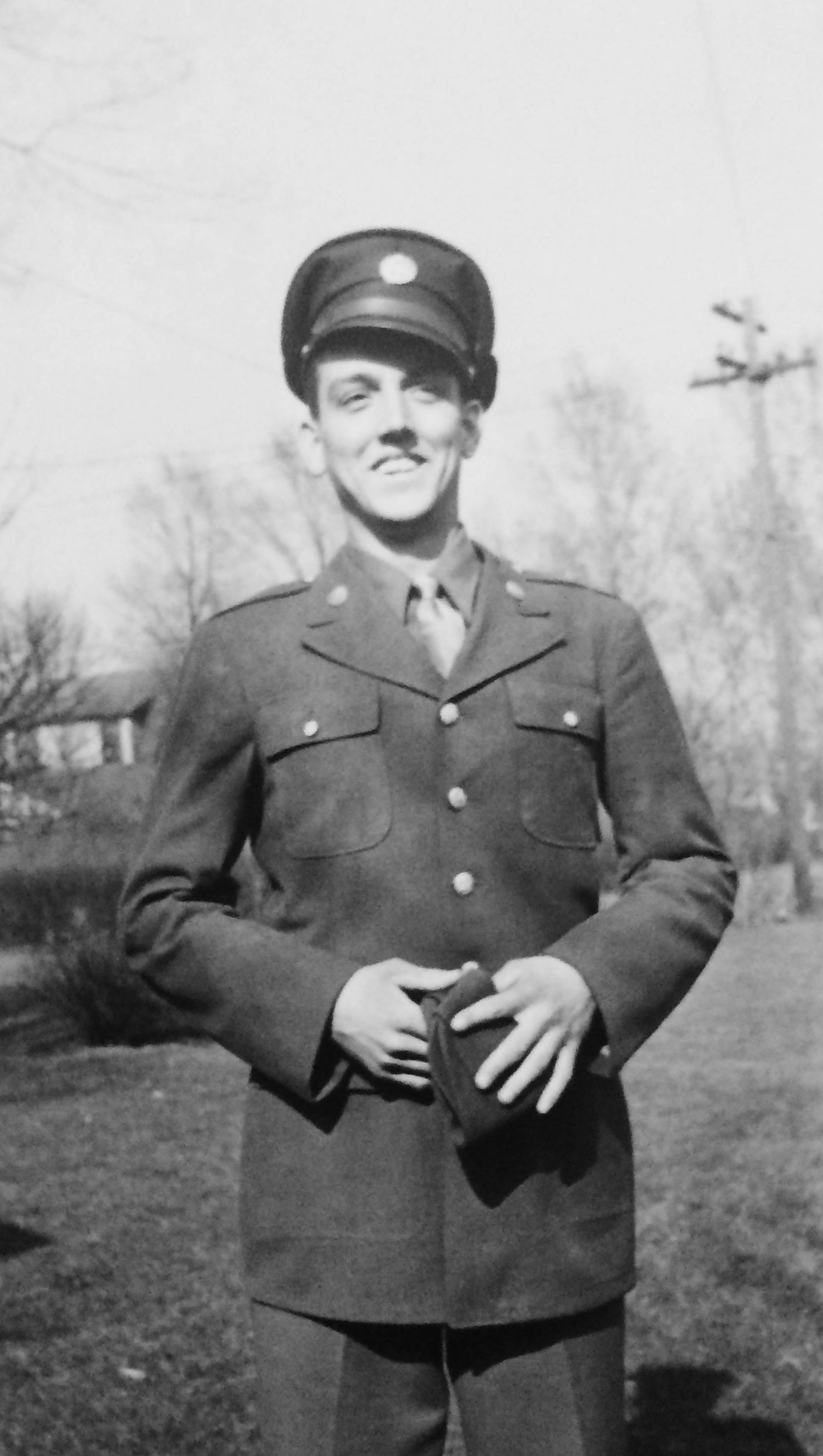 "I was happy to go," says Maury. "I wanted to do my part."
After Maury went through tank training in Tennessee, he enrolled in the ASTP (Army Specialized Training Program). He took classes at Ohio State and Muskingum College; Officer Training School was to follow, but Maury's class was told that the army needed more "cannon fodder" (i.e. soldiers) because so many men had been killed and were expected to die in the D-Day invasion of June 1944.
Maury's unit landed in France in September and when his division fought on the front lines, he was designated to be the First Scout. He and the Second Scout walked ahead of the troops to search for German Tiger tanks. Maury says, "The Germans didn't aim for us—they waited for us to get through so they could shoot at the main part of our troops."
Once, in the middle of the night in total darkness, Maury and the Second Scout came upon a tank assembly. They heard the soldiers converse in German while cleaning the mud from the bogie wheels. The scouts were able to return to their division, undetected.
Maury and his division were not aware that the Battle of the Bulge was going on to the south of them. "Our orders were to hold our positions so the Germans would not be able to break through and expand northward," he says.
After the intense battle, Maury's division proceeded to Belgium and the Netherlands, and then arrived in Germany as the European theatre came to its close. The winter was harsh, but Maury remembers that morale seemed to remain high. He says, "We knew we were making progress, and we thrived on whatever food we had. I had a mother and father at home praying for me, and every few weeks the mail clerk brought a letter from home to my foxhole."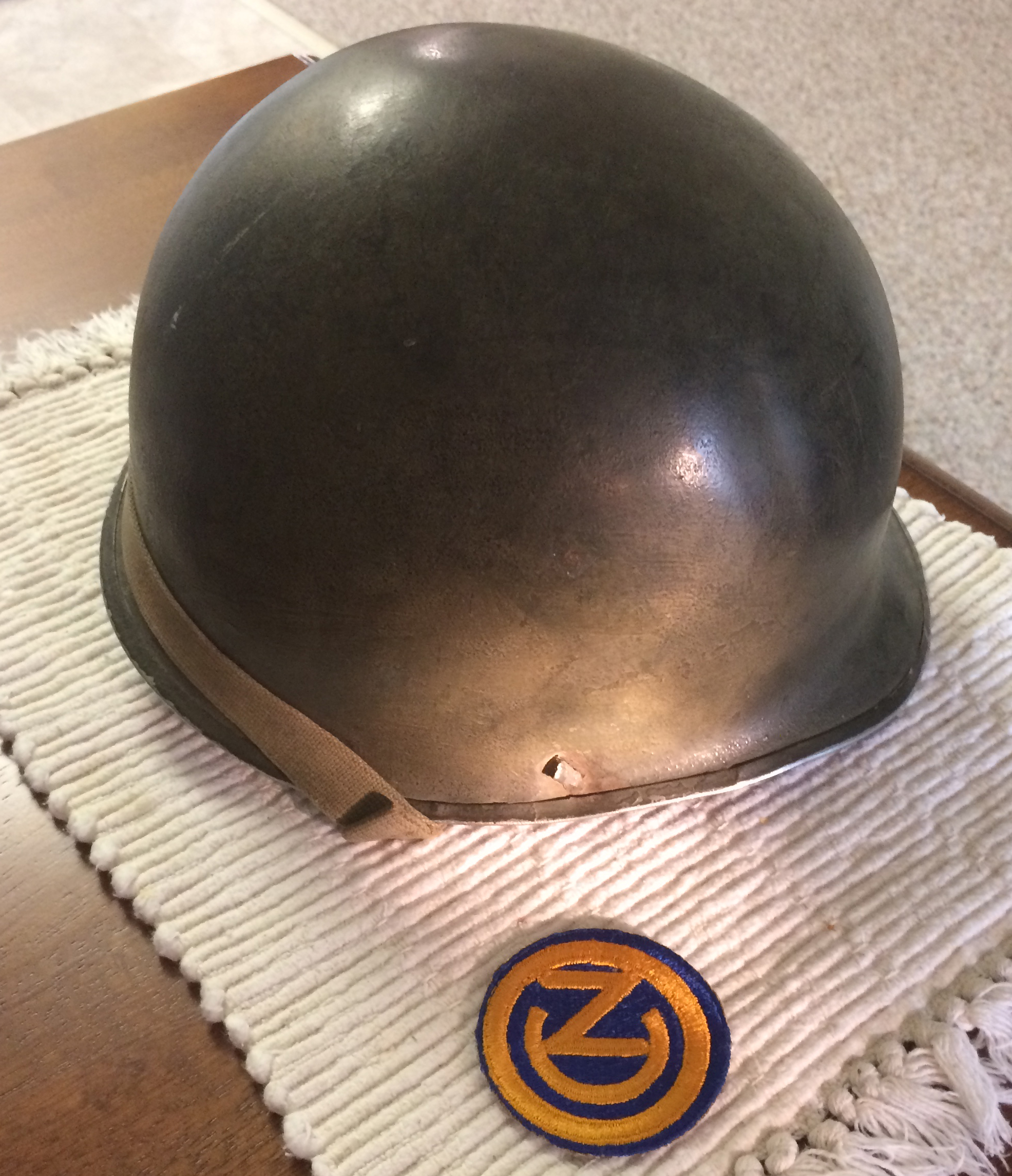 Most of the men in Maury's company were killed in the first six months of combat. During one battle, a mortar shell landed close to him and a piece of shrapnel became lodged in the right side of his helmet. Some days earlier he had adjusted the inner straps so the helmet would rest lower on his head; if he had not done so, the shrapnel would have gone through his temple. "The Lord was with me when I made that decision," he says.
When Maury returned home, he worked at Lorenz Publishing Company for a year and then oversaw the golf course at Maranatha Bible Camp in Muskegon, Michigan. It was here that he met Shirley DeBruyn, who would become his wife.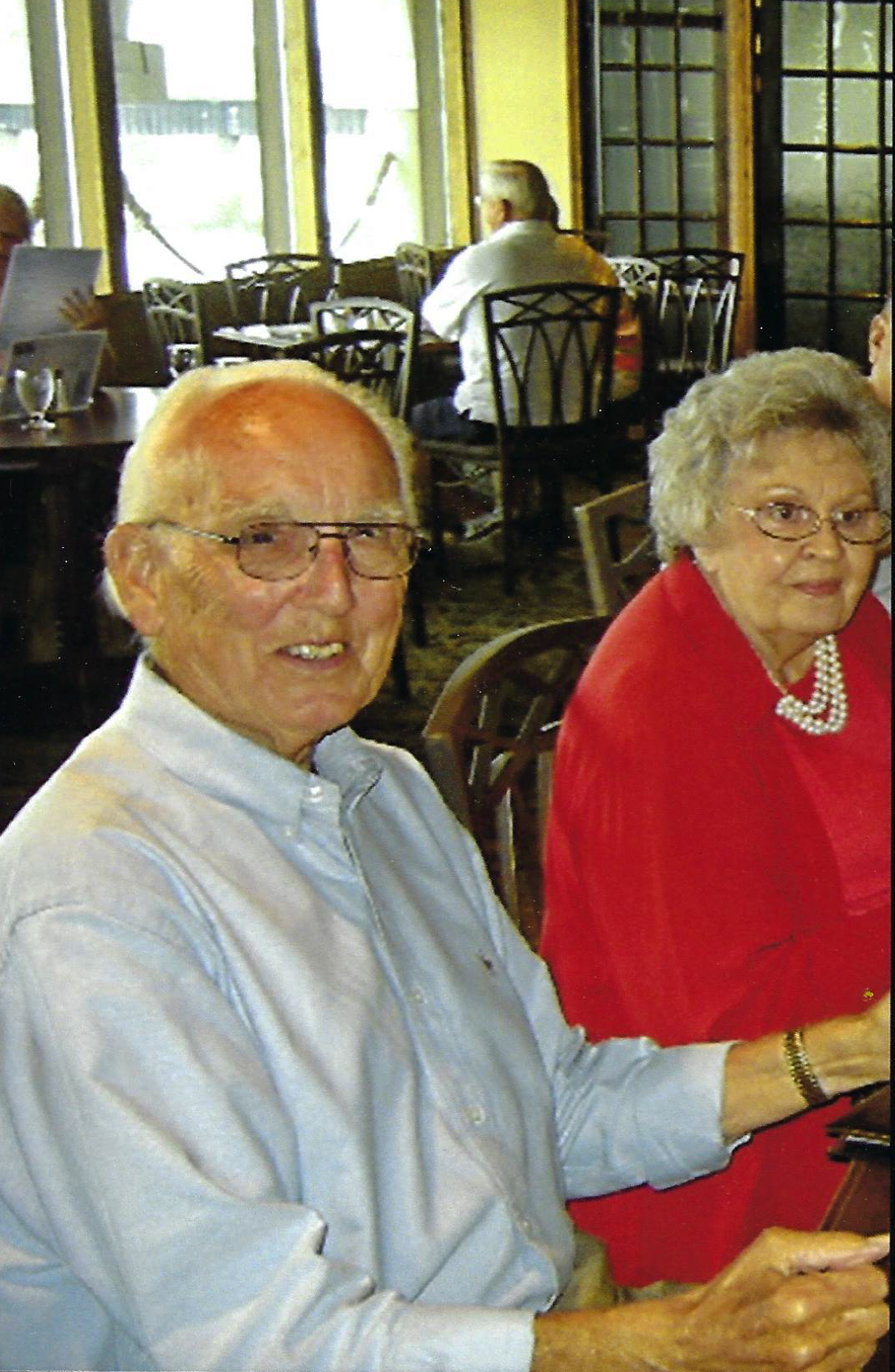 "Shirley and I enrolled in the Grand Rapids School of Bible and Music (GRSBM, now part of Cornerstone University), where we had wonderful Bible and music training," he says. Maury was soon hired as Calvary Church's Youth Director and Choir Director. He found that the timeless hymns that had been meaningful to him as a child were also precious to others, and they became his staple as a hymn sing leader.
In 1949 Maury and Shirley were married, and soon after Lorenz Publishing asked Maury to open a southern branch in Memphis, Tennessee. Still in his twenties, Maury established a branch that spanned from the Atlantic Ocean to El Paso, Texas. He continued to lead hymn sings at various churches. One Sunday night, Pat Zondervan, who founded Zondervan Publishing Corporation along with his brother, was scheduled to preach. The two men hit it off. In 1959, Mr. Zondervan asked Maury to head Zondervan's record division.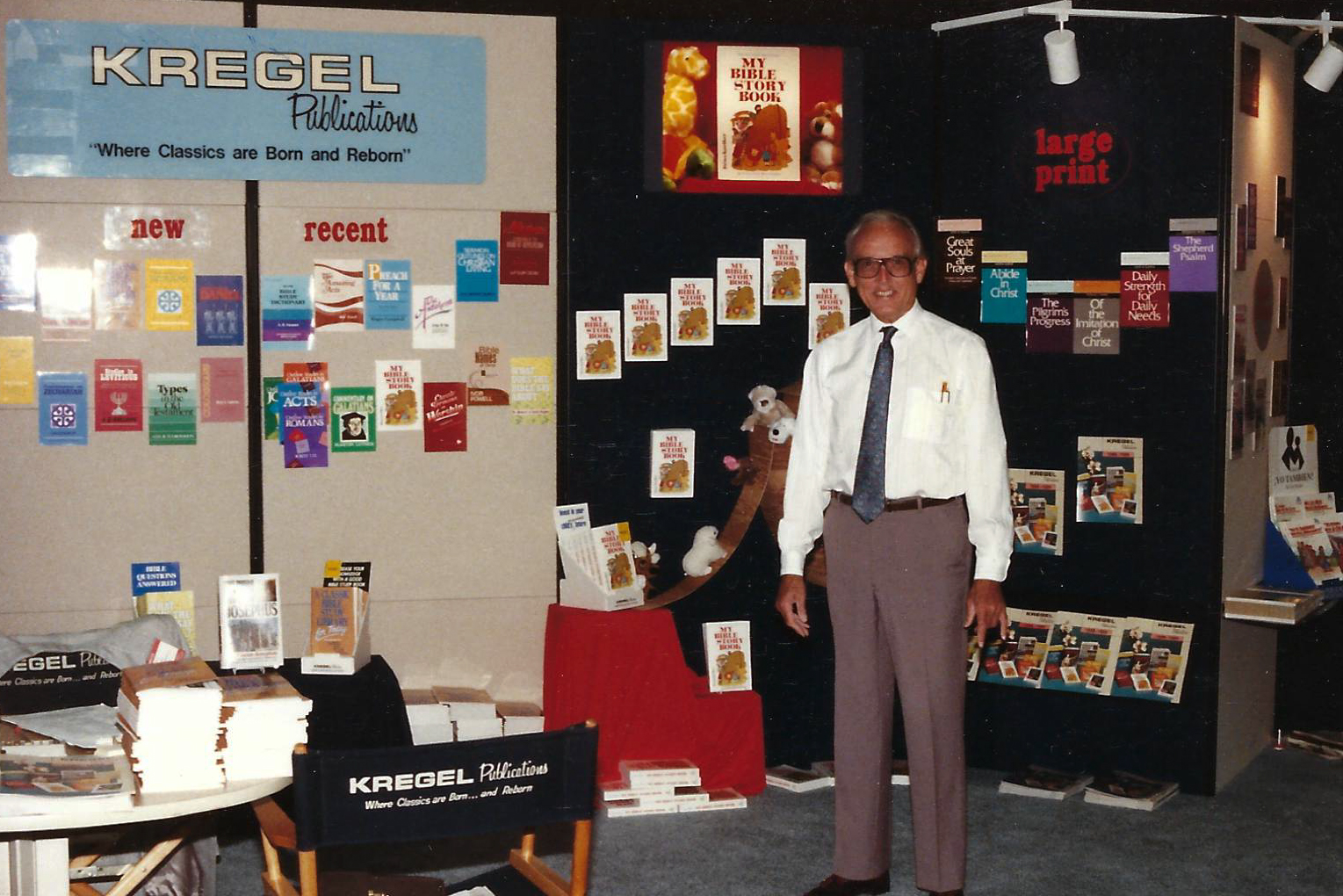 In his new role Maury traveled the country, selling Zondervan's music and record products to distributors whom he had known from his years at Lorenz. He also signed up artists and met with Sandi Patty before she cut her first album, Sandi's Song, through Zondervan.
The Singspiration! label was one of Zondervan's mainstays and Maury worked closely with John W. Peterson, the company's president. Maury says, "John was a fine Christian man and a wonderful musician. His music was written so the average person could sing it and enjoy it."
After enjoying a career at Zondervan that spanned over three decades Maury prepared to retire, but when the owners of Kregel Publications asked Maury to set up a sales department he acquiesced. He also visited pastors of churches in West Michigan to promote Kregel's stores and products.
Maury and Shirley raised a daughter and three sons. Shirley passed away in March of 2016 and Maury moved to Sunset two months later. He enjoys singing in Sunset's choir and being a part of the prayer group.
For over thirty years Maury has been a part of the Churchmen's Luncheon, an ecumenical group that meets weekly and brings in speakers with a variety of topics, both sacred and secular. He has been a member of Calvary Church for over 70 years, where he still leads hymn sings, accompanied by a "brilliant brass band." Leading hymn sings for so long and in so many areas has earned him the nickname "Mr. Hymn Sing."
People of all generations can point to hymns that remind them of their heritage and history. These majestic songs, often filled with poetry, can be a source of comfort and joy during difficult times, evoke theological truths, and enrich our faith.
When asked about the source of his joy and optimism, Maury replies, "It may come partly from my dad. I married an optimist, and Shirley's dad was such a positive man, too. I've been surrounded by wonderful people in my life. And, I suppose, the Lord gave it to me."