Rose Garden
Assisted Living to help everyone feel at home.
A Neighborly Community
Rose Garden is a licensed assisted living facility designed to help residents live as independently as possible by providing assistance with the typical activities of daily living. With three levels of Assisted Living care, Rose Garden is dedicated to making everyone feel at home no matter their needs. Rose Garden's cozy atmosphere and compassionate staff ensures life is always good here!
Our Life Enrichment Team helps residents stay active and experience all that life has to offer. Planned activities of all kinds bring residents together and nurture friendships through shared interests. Our neighborhood has plenty of onsite amenities to make life more enjoyable. Residents can schedule a hair appointment at the salon, attend worship services, and meet friends in the cafe for coffee. We are dedicated to making our community a great place to call home.
Interested in this facility for yourself or a loved one?
Contact us for a tour and explore what it means to be a part of a Sunset Senior Community.
Schedule a Tour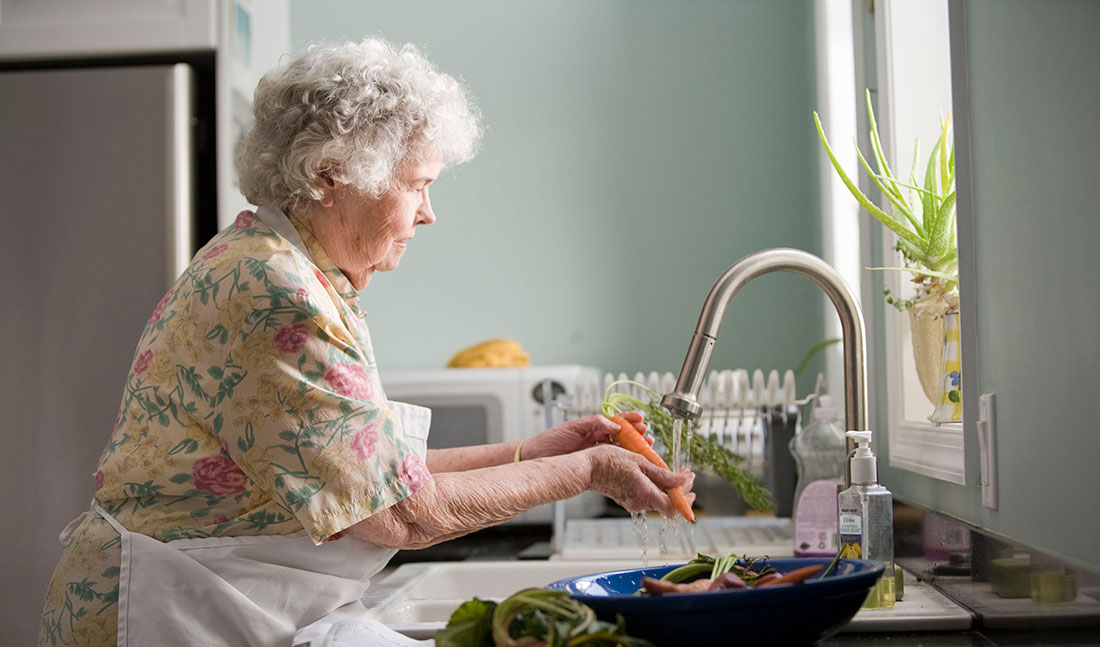 Assisted Living Services
Assisted Living at Rose Garden offers comfortable residential accommodations within a close-knit community. Managing daily tasks of getting ready for the day, remembering medications, and housekeeping chores are taken care of by our trained and personable staff. To ensure an appropriate level of care, new residents receive an assessment from a nurse before admission. There may be cases where additional care, such as home health or hospice services, are recommended to supplement the care provided by Rose Garden. Our objective is to keep residents safe and provide the best care possible. If a resident requires more care than we can accommodate, we will work closely with them and their families to ensure a smooth transition to an environment that best meets their needs.
Amenities
Life at Rose Garden is convenient and worry-free with various onsite amenities and services including a beauty salon, church services, a spacious dining room, pharmacy access, and a multi-purpose activity room.
Enrichment Activities
Activities are tailored to residents' hobbies and interests and a schedule is posted each week. Some activities include book clubs, Bible studies, games, arts and crafts, socials, and special outings.
Rose Garden Availability
Please call for more information on Rose Garden's service options and availability.
We'd love for you to experience life at Sunset. Each of our four communities is uniquely equipped to provide high quality living options and compassionate senior care. Contact us for a tour and explore what it means to be a part of a Sunset Senior Community.