Christian Haven
Assisted living with hometown values & care.
Peace of Mind
We know that moving yourself or a loved one to an assisted living community is a big decision. We aim to make the move a little easier by offering peace of mind knowing you or your loved one will have access to all of the services and care they need to live safely and comfortably.
As a long-standing member of the Grand Haven community, we pride ourselves on being small enough to get to know you, but large enough to provide all of the amenities you need. Here, we start every meal with a prayer and end with a devotion. Here, care is personal. From our beautiful setting and comfortable rooms to endless activities, knowledgeable, positive staff and delicious, home-cooked meals, you or your loved one will find Christian Haven to be a welcoming community offering all of the support and care they need.
Interested in this facility for yourself or a loved one?
Contact us for a tour and explore what it means to be a part of a Sunset Senior Community.
Schedule a Tour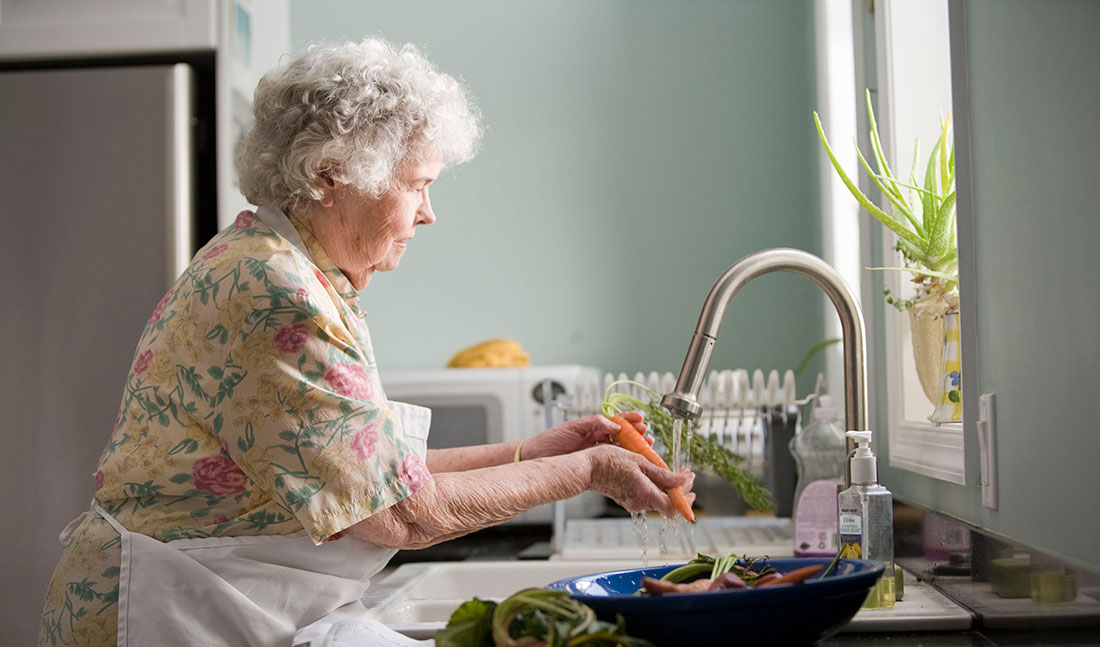 Assisted Living Services
We have 52 rooms, with three different floor plans to suit each of our resident's unique needs. Our team of dedicated staff is equipped to handle a variety of resident care needs with an on-site licensed nurse and 24-hour care staff. From medication management to assistance with oxygen and housekeeping, we help residents manage activities of daily living according to their individual needs. If your loved one requires additional care, or you're worried about a specific health condition, please let us know. We'd be happy to discuss the services and staff we have available to support you or your loved one.
Our residents' quality of life is always our top priority and that means more than just a beautiful room and healthy meals. At Christian Haven, we work hard to make sure that every resident has access to a variety of activities they're excited to participate in, whether it's a group discussion over coffee, a day in the garden, or a game of cards.
Amenities
We strive to offer services and amenities that make our residents feel comfortable and at home.
Homemade Meals
Coffee & Snacks
Full Activity Schedule
Private Rooms
Cable TV
Wireless Internet
Full Library
Barber/Beauty Salon
On-Staff Licensed Nurse
Personal Emergency Pendant
Public Buss Service
Beautiful Gardens & Gazebo
Activities
Our creative Life Enrichment Coordinator works hard to provide a full schedule of activities to select from every day, offering both entertainment and enrichment.
Musical Programs
Church Services
Bible Studies
Current Event Discussions
Educational Programs
Museum Staff Presentations
Community Service Projects
Crafts & Games
Intergenerational Programs
Christian Haven Availability
Please call for more information on Christian Haven's service options and availability.
We'd love for you to experience life at Sunset. Each of our communities is uniquely equipped to provide high quality living options and compassionate senior care. Contact us for a tour and explore what it means to be a part of a Sunset Senior Community.