What's green and red and white all over? The Giving Trees at Sunset Senior Communities.
Back for a second year after being so well-received in 2021, you'll find these creatively decorated trees in all four of Sunset's communities: Christian Haven, Rose Garden, Manor & Villages, and Waterford Place. The trees are adorned with Christmas decorations and special requests from the communities. Items requested include life enrichment products such as games, books, and devotionals that enhance the lives of the residents, as well as items to provide staff with encouragement and reward.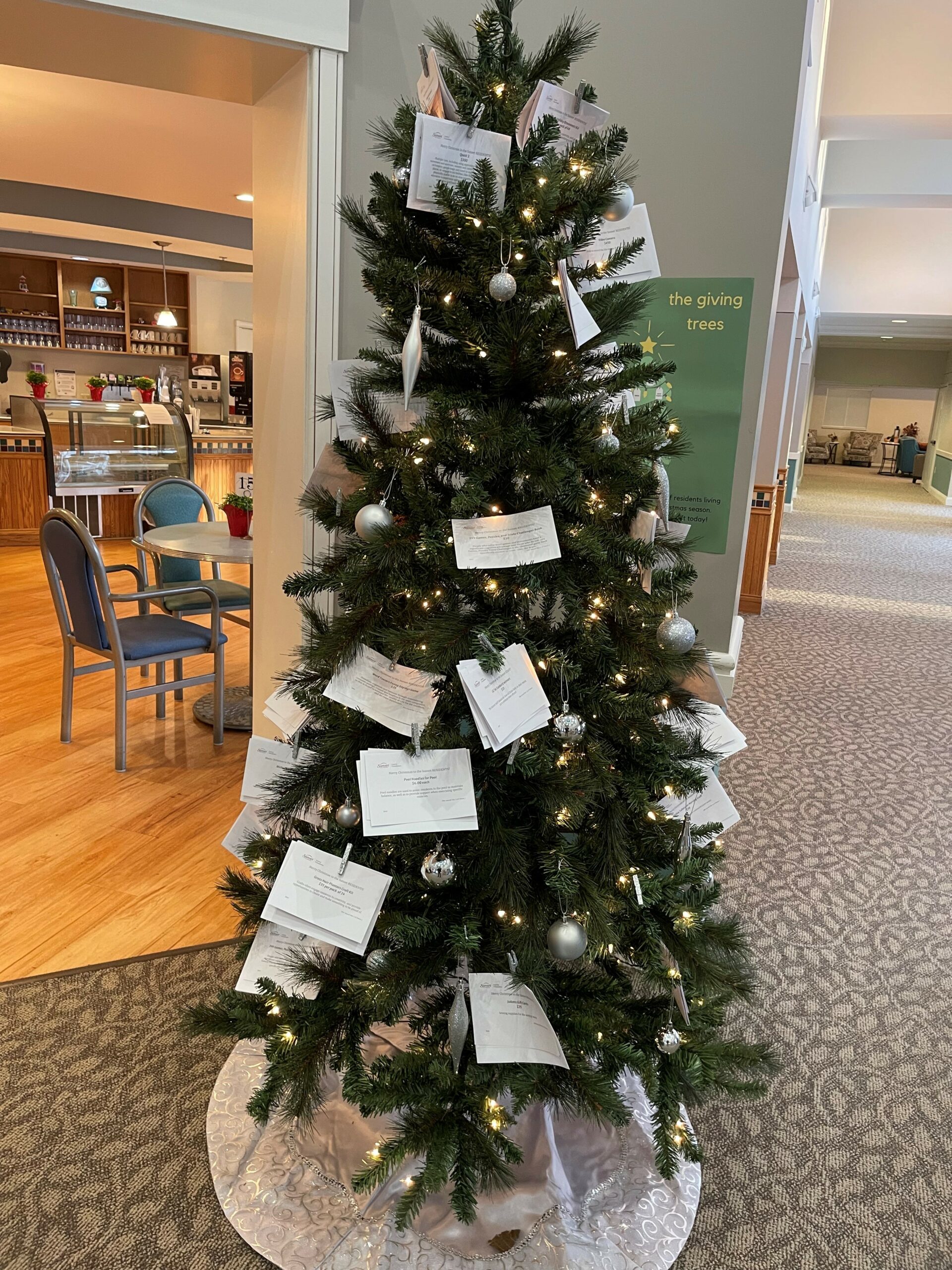 Last year John and his wife Barb purchased a pizza lunch for the staff at Sunset Manor as a "thank you" for providing such wonderful care for John's mother. In another community a resident purchased a slushy machine, allowing residents, staff, and family members alike to enjoy a refreshing treat in the warm summer months. Participating in this program is a simple way to give back to a community that means so much to you.
When asked about the impact of the Giving Trees at Waterford Place, Life Enrichment Coordinator Shelly DeBoer had this to add: "What a blessing! We are so excited to put the gifts to use, enriching the lives of our residents. Our goal is always to make Waterford feel like home, a place where one feels loved and cared for. We love to plan fun activities for residents to participate in, outings that they can look forward to attending, and creating areas that remind them of home, just to name a few things that are important to us. Your gifts will help us do that! Thank you from the bottom of our hearts!"
If you're interested in giving a tangible gift this Christmas, visit any of our Giving Trees over the course of the holiday season. Trees will be on display November 28 through December 31. If you can't visit our unique trees in person but still want to spread some Christmas cheer, email lkaat@sunsetmanor.org for a printed list of our communities' requests.