About 22 years ago I was working for a faith-based nonprofit ministry in inner-city Grand Rapids. We had a shoestring budget that was entirely supported through charitable gifts. As such, we always encouraged our supporters to think outside of the box in terms of what and how they gave to us.
Sometimes that resulted in some pretty interesting gifts. I remember receiving a call from a woman who had just inherited the primary residence of her late father. She had not kept up with him but made an interesting discovery upon inspecting his property. The two-stall garage for his house was filled from the floor to the ceiling with pop cans, which in Michigan have a value of 10 cents each (thankfully, they had all been cleaned before being stored). I recruited some volunteers, and we spent the weekend feeding cans into machines at local grocery stores. One grocery store saw us coming with hundreds of bags of cans in my truck and said "No, go somewhere else." We ended up feeding over 15,000 cans into machines!
Another time I remember receiving a call from an older gentleman. He said, "I have an old truck in my garage, it's yours if you send someone to pick it up." I had a vision of a ratty old vehicle falling apart but wow, was I in for a surprise. It turned out to be a 1972 C10 Chevy Cheyenne pickup. It was a mint condition, garage-kept beauty. It was metallic blue and white with wood stripping, had a beautiful block engine, and ran perfectly. We ended up selling via auction for nearly $20,000!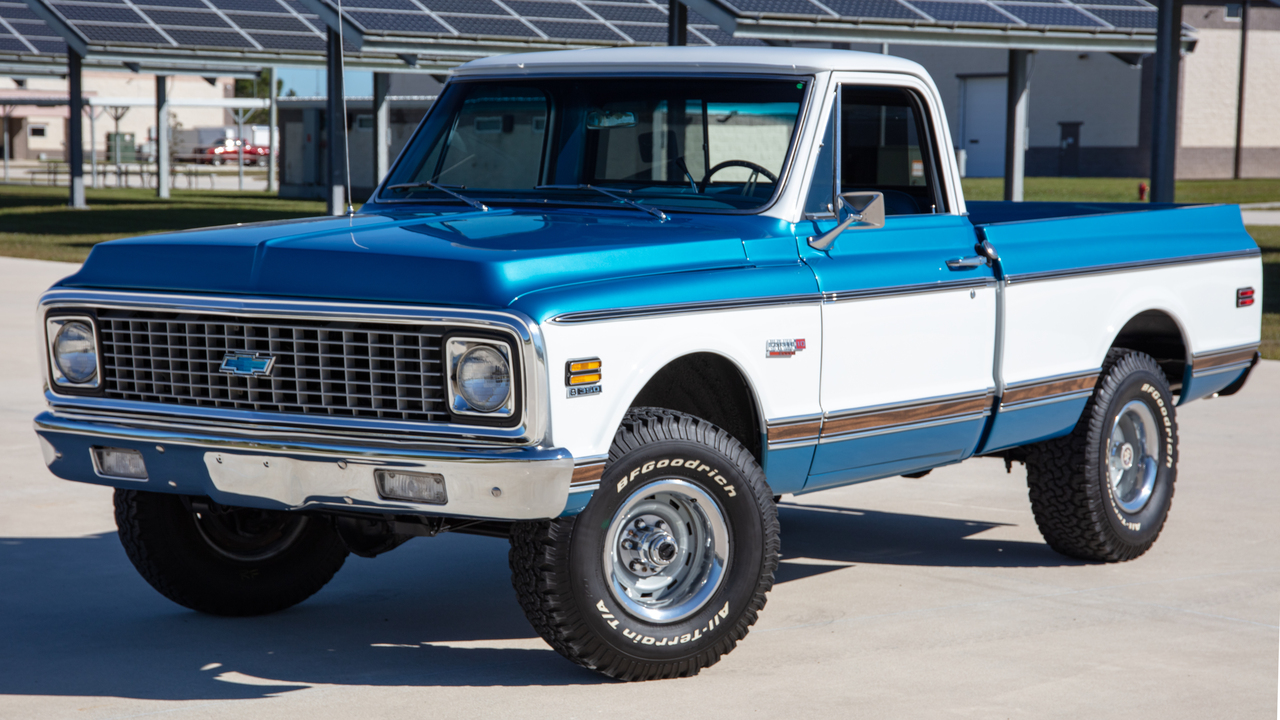 Today it seems inflation is everywhere we turn. We feel it at the pump, the grocery store, and everyday services like going to the dentist or hiring a plumber. It is inescapable that our dollars do not go as far as they used to go. So perhaps now might be the time to consider new ways to give to nonprofits that go a bit further than cash and (most importantly) have the least impact on your personal finances.
Besides items like rare vehicles or boats, there are many hidden gems of great value that you might not even think are worth giving. One example is giving stocks. Stocks are probably the single best item to give away as donations because:
You can give substantially without restricting your cash flow.
You receive a fair market value tax deduction at the time of your gift.
You avoid taxes you would have owed on the sale (Capital Gains).
Another great asset to give away is real estate. Perhaps you own a rental property and have considered selling it? Conventional wisdom would say to sell the property and give the proceeds to charity. The wiser option, though, is to directly donate the parcel to your favorite nonprofit or if you want to support multiple charities, a donor-advised fund. Donating the asset directly to the nonprofit will eliminate any capital gains tax burden on your part, increase your charitable deduction, and will save you more money on your taxes.
There are so many more hidden assets out there like donating business interests, commodities, or even business machinery. If you are interested in making a gift or just have a question about whether your non-cash asset is worth donating, I encourage you to call our offices at Sunset Legacy Foundation at 616.214.4505 or email our questions to sunsetdevelopment@sunsetmanor.org. We would love to hear from you and start the conversation.