How do you like to serve your community? Sunset Meals at Home is looking for volunteers. This is a fun and flexible volunteer opportunity delivering meals to homebound seniors in the Jenison, Hudsonville, and Grandville areas. We deliver lunchtime meals 7 days a week, 365 days a year.
Filling a Need
Consider Don's volunteer story: Don retired in 1997 and was trying to figure out what to do with his time. He saw a flyer on his church bulletin board for Sunset Meals at Home delivery drivers.
Fast forward to today, and Don states his favorite part of being a volunteer delivery driver for the Sunset Meals at Home program are the people he serves. He says that when he delivers meals the best thing in the world is putting a smile on someone's face. He loves to joke with his clients, tell stories, and hear their stories. His clients have told him he is the best part of their day!
Don has been truly blessed to know his clients, and he feels like a loving neighbor checking up on his friends every week. He will even go out of his way and pull the trash cans up to the house or get the mail if he notices the client needs a little more help. "I see a need, so I do it," says Don. He feels God has given him this opportunity for a reason and the reason is the people! His advice to others considering volunteering is, "Give it a try, if you love talking to people this is for you!"
Don volunteers one day a week and is on call just in case he is needed. He loves it now just as much as he did when he first started back in 1998!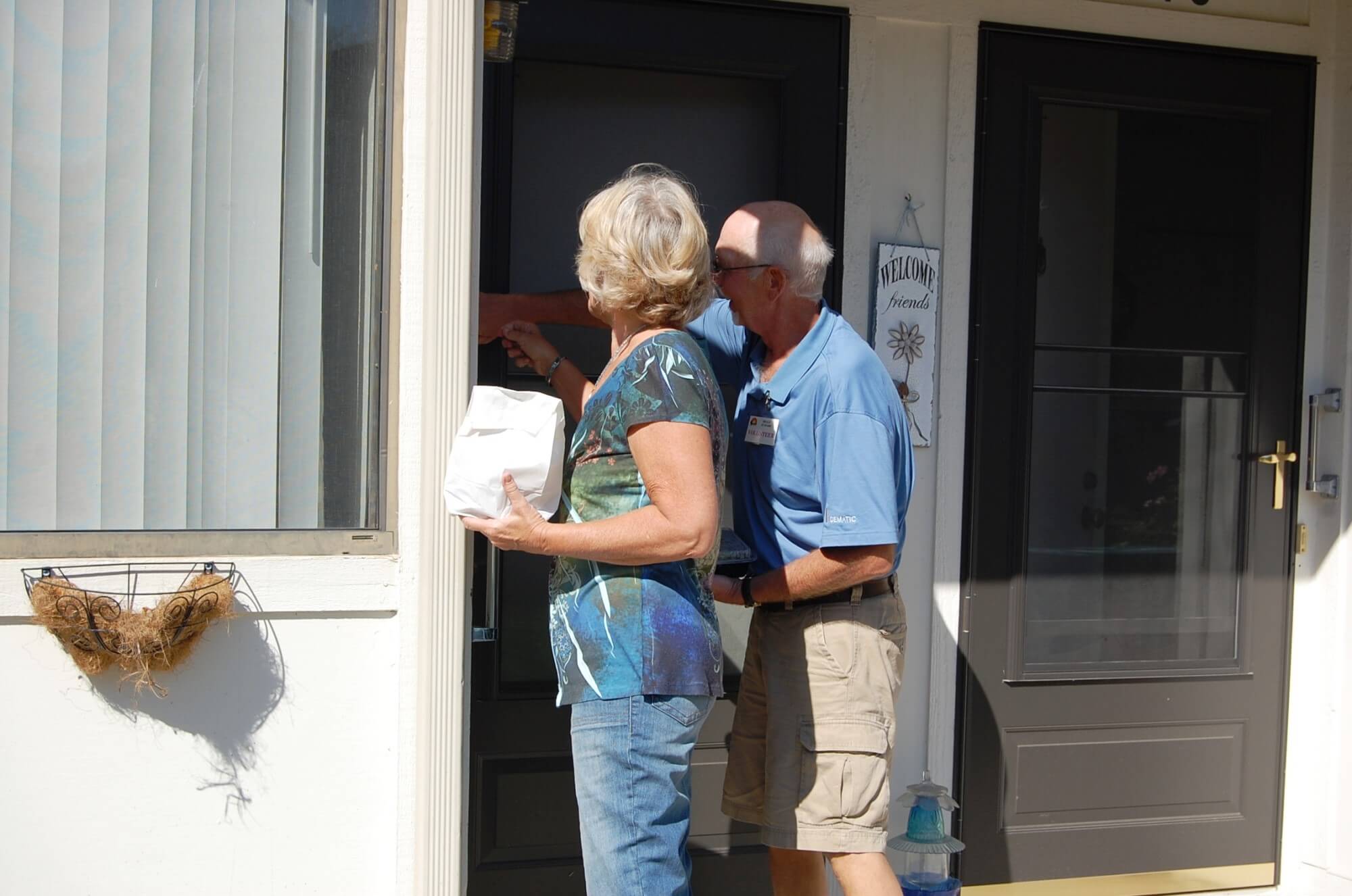 A Rewarding Way to Serve
Volunteering for Meals at Home is one of the easiest yet most rewarding opportunities. Emma Stevens, Coordinator of the program explains, "You do not even have to know the area. Between GPS and my detailed route sheets, it is super simple!" Volunteers are such an important part of the lives of meal recipients. Emma adds, "A lot of our clients are homebound. Sometimes the only interactions the clients have each day are with our wonderful volunteer delivery drivers."
Being a volunteer is a very important service and sometimes it can end up saving lives. There have been times when regular clients do not answer the door and the drivers call Emma. Emma contacts the family and the family checks on their loved ones to make sure all is well. These times are few and far between, but they do happen and when they do, the family is forever grateful!
Are you interested in serving your community? If so, this is an opportunity worth exploring. If you want to volunteer at Meals at Home or have any questions about the services they offer, call their office today at 616.457.7777 or sign up online here.