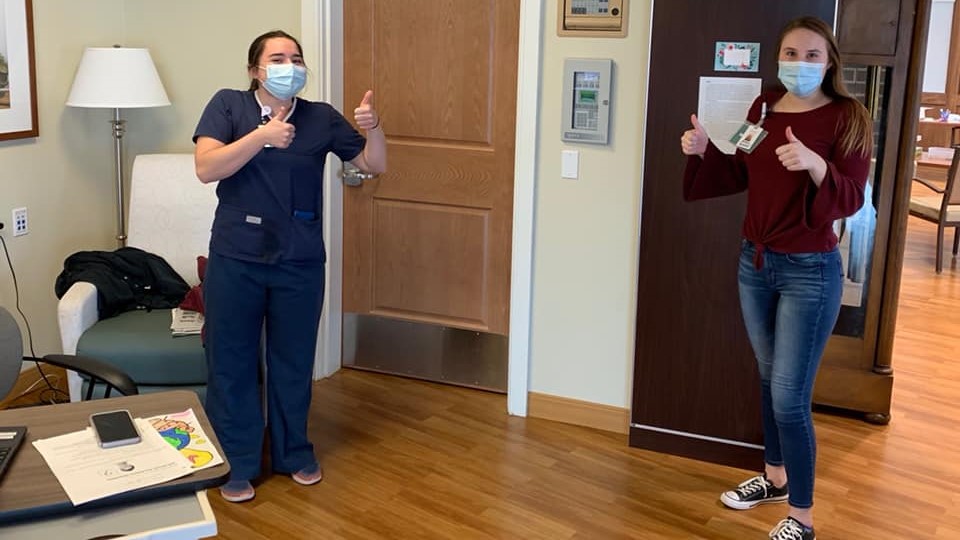 Absolutely nothing we do at Sunset would be possible without our dedicated and passionate staff members. They have stepped up to meet every challenge with grace and courage. Our essential workers constantly amaze us with the love and care they have for each resident. They have followed every safety measure required of them and are continuously going the extra mile to keep our residents safe and in good spirits.
Even though each day brings its own set of challenges, our employees come to work with smiles showing even behind their masks. Their love for residents is shown in every word and every action.
While words or images alone will never fully capture the dedication of our essential workers, we hope the following moments help you glimpse their outstanding service.
Superhero Day
Back in April, we celebrated Superhero Day. We had little superheroes come for window visits with residents and a few employees also dressed up.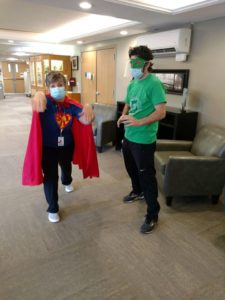 Window Decorations
We said a special thank you to our essential workers with colorful window decorations. Your love and dedication do not go unnoticed. These messages of encouragement and support were such a colorful addition to our normal decor.
Gifts Crafted With Love
Brookcrest received a beautiful, embroidered gift for their lobby. Made by a family member, this gift is a special reminder that our staff member's passionate care goes beyond the residents and impacts family members as well.
Thank You
This note is the perfect way to wrap up this post. Thank you, healthcare heroes. We would not be the same without you.
Sunset Senior Communities has been recognized as one of West Michigan's Brightest Companies to Work For®. This wouldn't be possible without our passionate staff members. We honor and celebrate their dedication and compassion as they care for residents and each other.