Many people envision nursing homes when thinking about senior living, believing that moving into a senior living facility means giving up their independence. They worry these facilities will restrict their lives, preventing them from living life at their own pace. That's simply not true! We're here to explore five of the most common myths about senior living and give you a better idea of what it means to be part of a Sunset Senior Community.
Myth 1: Senior Living Means Moving into a Nursing Home
"Senior living" is not interchangeable with "nursing home." While we do offer services similar to the traditional nursing home, Sunset's communities are so much more. Our Independent Living communities offer residents the option to live in their own condos or apartments, providing both independence and convenience. For those requiring more assistance, senior living communities like ours provide multiple levels of personalized care. We are passionate about nurturing the physical, mental, and spiritual needs of each resident. As these needs evolve over time, so too does our continuum of care, as we adapt customized Life Plans to meet our residents' ever-changing needs.
Myth 2: Senior Living is Boring and Residents are Lonely
Senior living at Sunset is far from boring! Our Life Enrichment Team creates social opportunities to further a sense of community, filling residents' calendars with a wide variety of activities if they'd like to participate. Residents can look forward to engaging with each other at book clubs, game nights, cooking clubs, arts and crafts, billiards, and even special concerts. Outings and day trips are regularly scheduled, as well as educational classes and Bible studies. Cozy cafes and scenic walking paths are available to enjoy some quieter moments with a new friend. Each Sunset Senior Community offers unique activities and amenities designed to help residents have fun and live life to the fullest.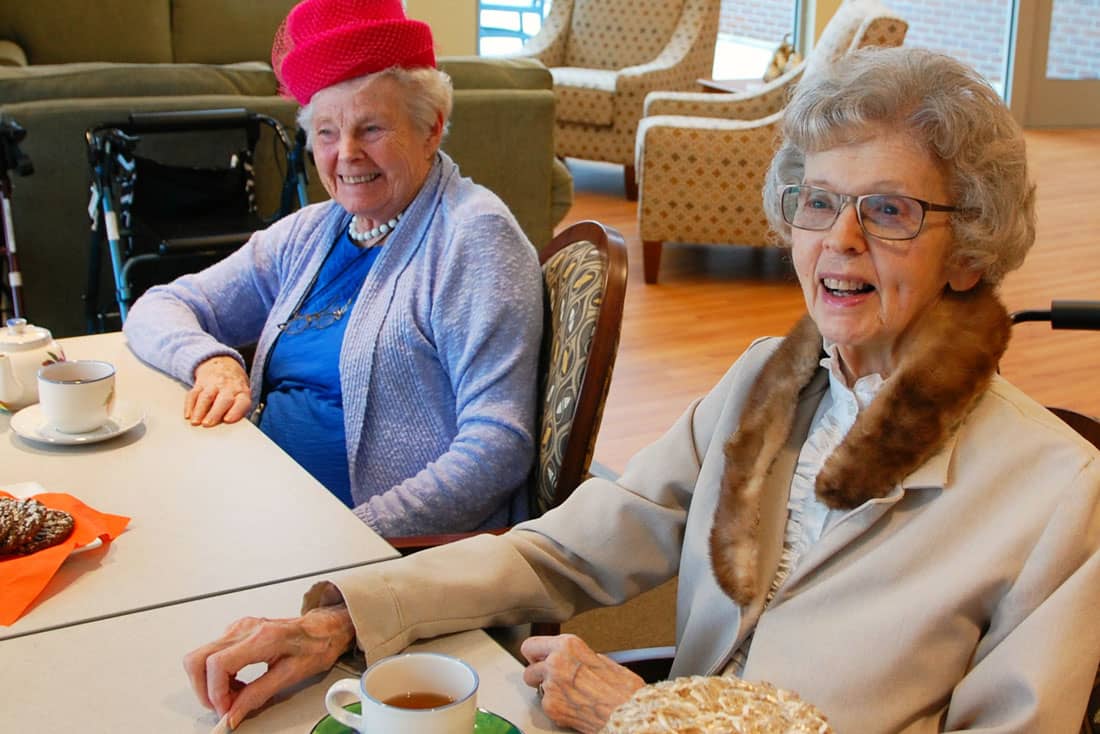 Myth 3: Moving to a Senior Living Community Means Losing Your Independence
Independence can mean multiple things to a variety of people. For some, the ability to live in their own homes where they can come and go at their own leisure is of the utmost importance, and they'll find that freedom within our Independent Living communities. Many of our residents are active inside and outside the community, working jobs outside of the home and engaging in the same hobbies and social gatherings they did before moving. For others, independence means no longer relying on family members for assistance with everyday tasks around the home, allowing for more quality time with loved ones.
Myth 4: Moving into Senior Living Means You Will Have Limited Healthcare Options
At Sunset, we provide multiple levels of personalized and compassionate care, meeting the needs of each individual resident. We offer:
Independent Living for active individuals who'd rather not have the traditional responsibilities of homeownership.
Assisted Living for those who require help with some aspects of daily life, including 24/7 on-call nursing staff.
Memory Care, a patient-centered approach taking place in a dedicated environment for those dealing with memory loss symptoms, including the innovative SAIDO Learning program.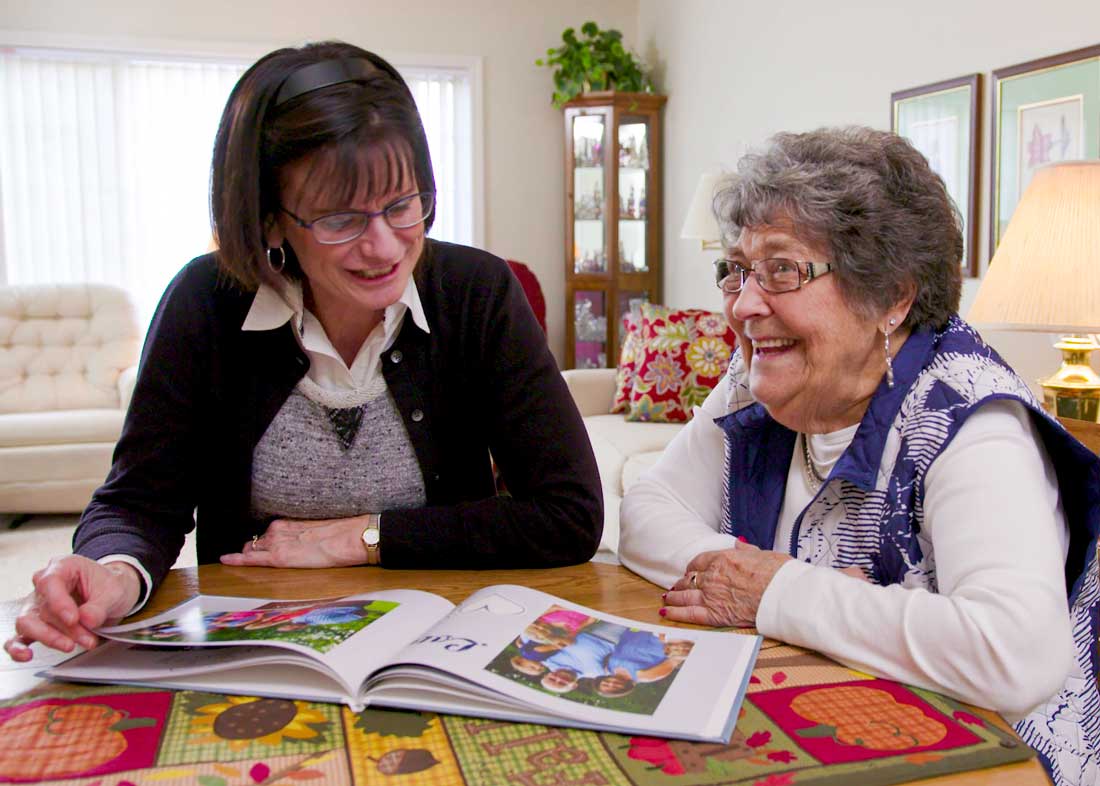 Myth 5: Paying for Senior Living is More Expensive than Staying at Home
While there are a variety of factors that go into decisions regarding senior care, financial costs will certainly be one of your considerations. Different options work better for different people. Depending on the level of care needed, it may make more financial sense to move into an assisted living facility. For those that require help more than a few hours a week, the costs associated with hourly caregivers and home health aids may outweigh the benefits of remaining at home. In addition to general upkeep and maintenance, you may also find it necessary to make home modifications for safety and accessibility. We explore these reasons and compare costs in an earlier blog post: Assisted Living vs In-Home Care: What's the Most Cost-Effective?
Senior Living at Sunset
Whether you're looking for the maintenance-free life of an Independent Living resident, or a senior living option with more daily assistance, Sunset offers multiple options that reflect the unique needs of our residents, creating a living environment far different from that of the standard nursing home.
For more information, we encourage you to download our guide on senior living, "Navigating the Financial Aspects of Senior Living." Together, we'll walk through the various levels of care, the associated costs, and how being part of a Life Plan Community may serve your individual needs.