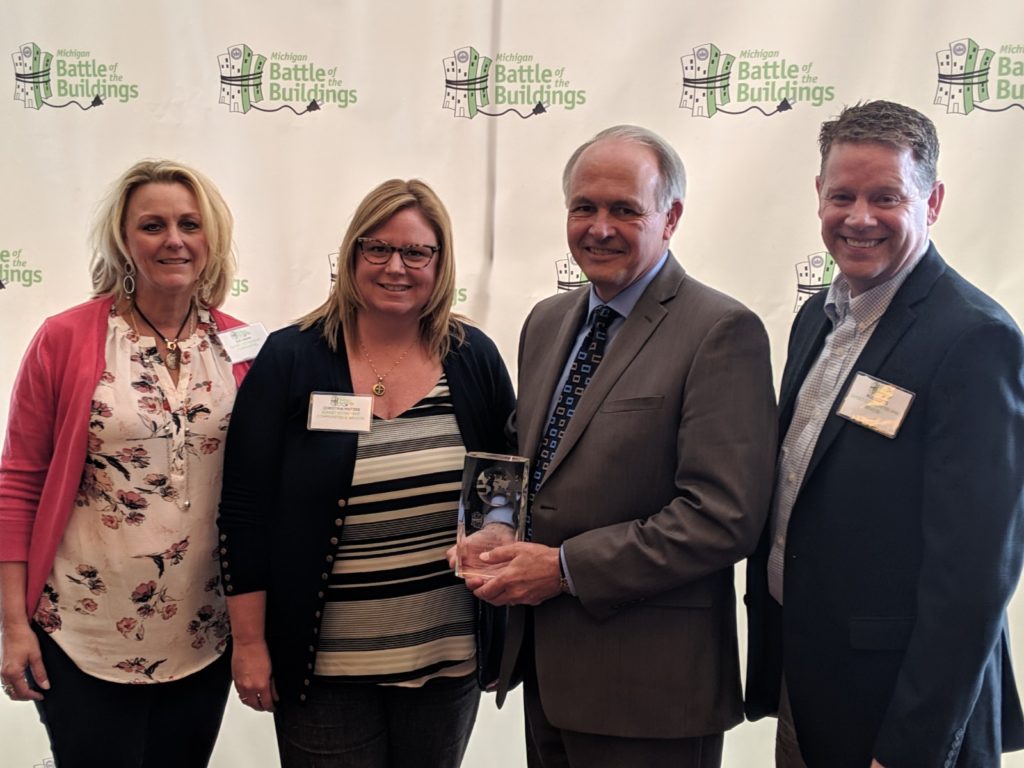 At Sunset, we are blessed with amazing staff and facilities to care for your loved ones. Beyond the care of our residents, Sunset cares about our neighbors, the impact our facilities have on the environment and being good stewards of financial resources.
On April 25, at the fifth annual Michigan Energy Summit in Grand Rapids, we were recognized for our efforts to reduce energy usage and awarded the title of 2018 Biggest Loser in the Michigan Battle of the Buildings competition.
The Michigan Energy Summit is a celebration of the Michigan Battle of the Buildings program, created to connect building owners and operators with resources to help them reduce their energy usage.  More than 1,000 buildings across the state competed in the year-long energy and water reduction competition and we earned first place by reducing our energy usage by 25 percent.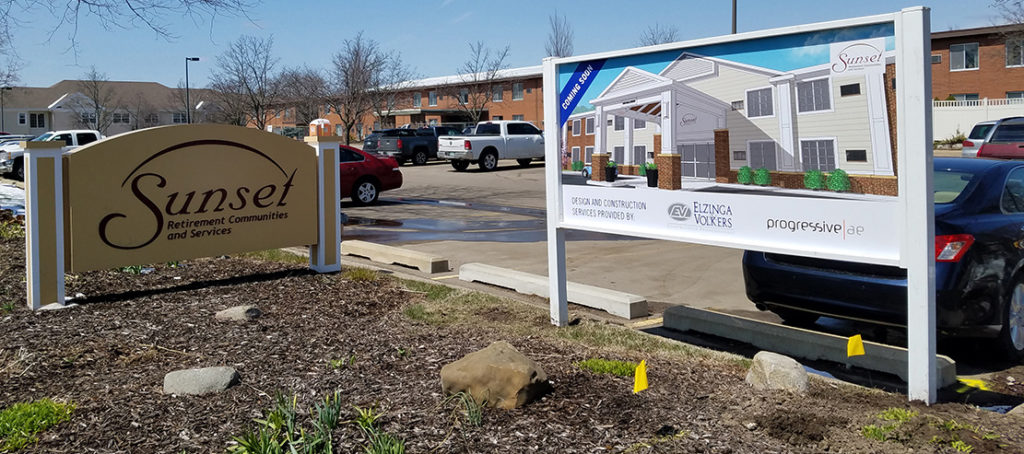 We transformed goals into actions in 2018, by investing approximately $1,200,000 in state-of-the-art heating and cooling systems and upgraded more than 260 windows to energy efficient models, and several other building updates at The Manor & Villages.Despite 2018 being seven percent colder than 2017, based on National Weather Service data, the energy efficient upgrades still allowed us to cut our energy usage substantially by more than 25%.
Steve Zuiderveen, the president and CEO of Sunset Retirement Communities and Services, reminds us to be good environmental and financial stewards and avoid wasting resources whenever possible.
"With many of our HVAC and water systems dating back decades, we knew we had an opportunity to significantly reduce our energy usage while maintaining the high-quality comfort our residents are accustomed to," Zuiderveen said.
To learn more about our award at the 2019 Michigan Energy Summit, visit the Michigan Battle of the Buildings website.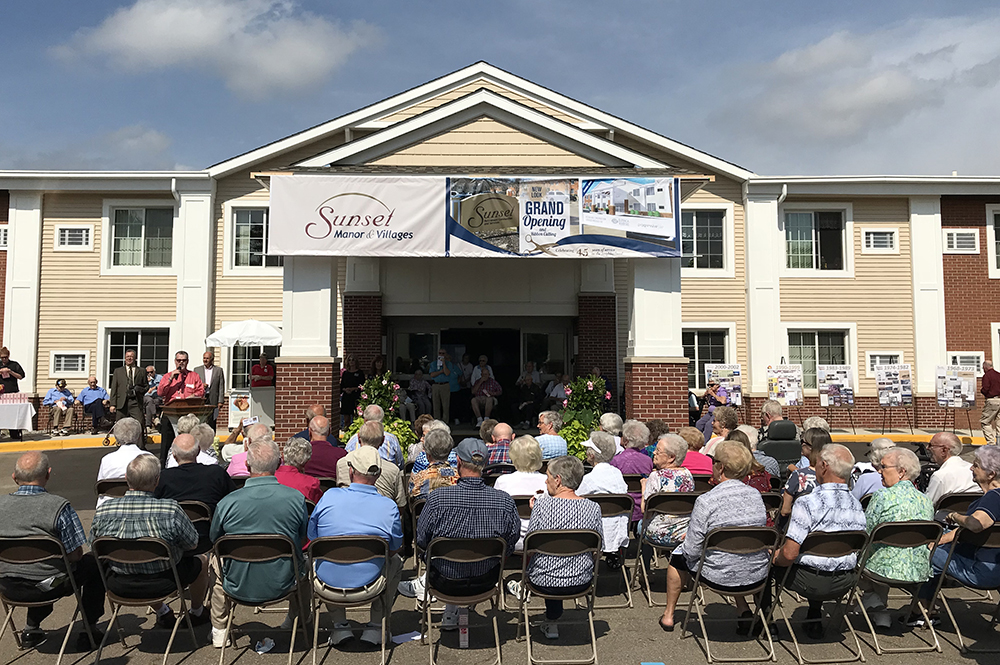 Our achievement was also featured in the Grand Rapids Business Journal and we couldn't be more excited to share our story and ideas for energy conservation with other businesses in the community. To read the article, click here.
We are proud of our sustainability efforts and successes and remain dedicated to continuing to find new ways to better the lives of our residents, staff and neighbors.