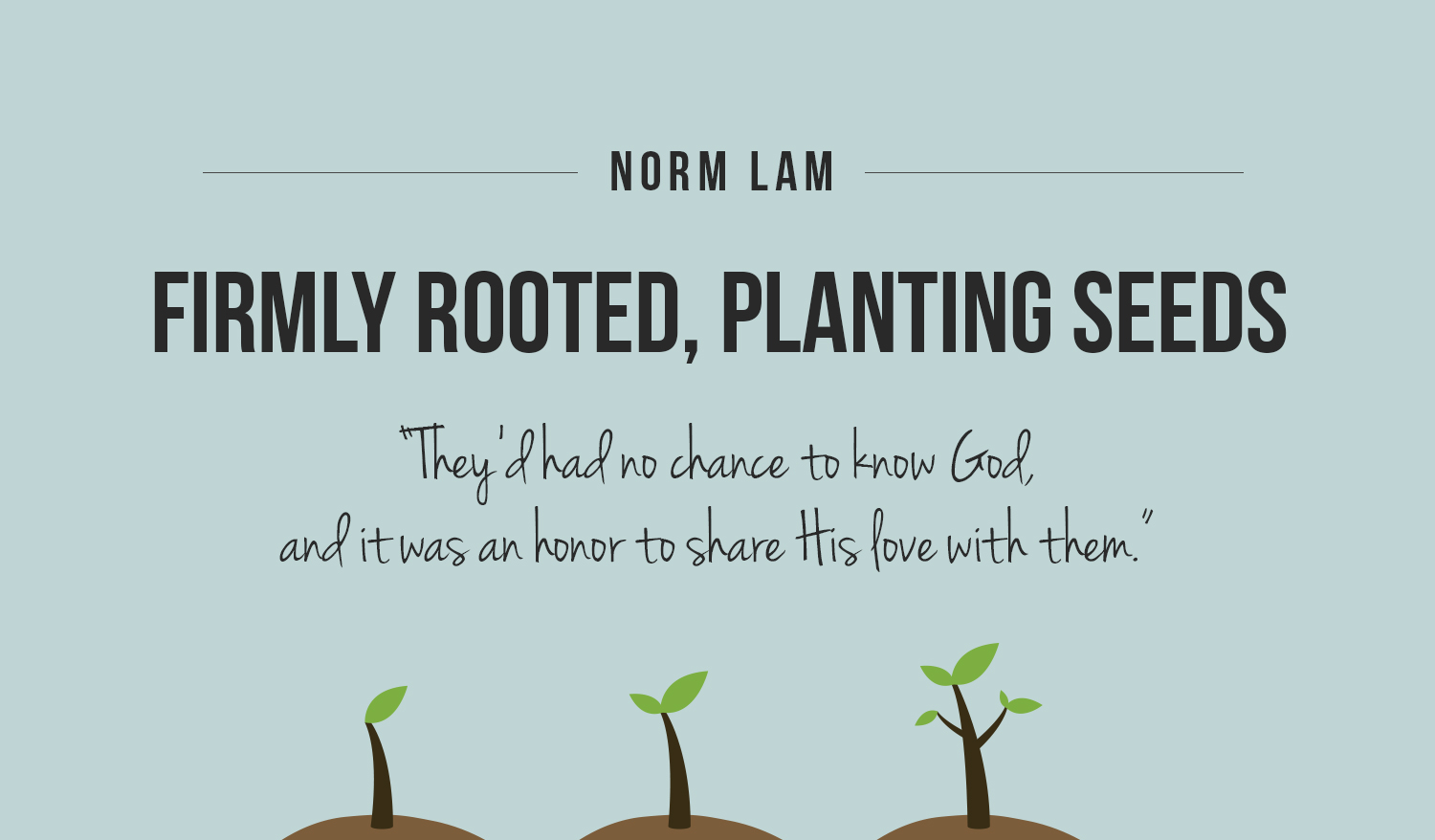 When the French army occupied the Netherlands in the early nineteenth century, Napoleon Bonaparte decreed that, for purposes of establishing a registry of births and deaths, all Dutch citizens choose a surname. Many Dutch people chose last names that identified their occupation, attributes, or surroundings: Visser (fisher); De Jonge (the younger); and Van den Berg (of the mountain). Norman Lam's religious ancestors chose their surname to honor God's sacrifice of his son Jesus, the Lamb of God.
Norm was born on January 29, 1933 in Grand Rapids, Michigan. His father was a commercial artist, painting signs in beautiful script for local businesses. Work was hard to come by during the Great Depression, and the Lam family lost their home and moved to Holland. Still, Norm's parents provided an education for their children at Holland Christian Schools. His father directed church choirs and felt it was important for his children to be exposed to music, and Norm was introduced to the piano at an early age.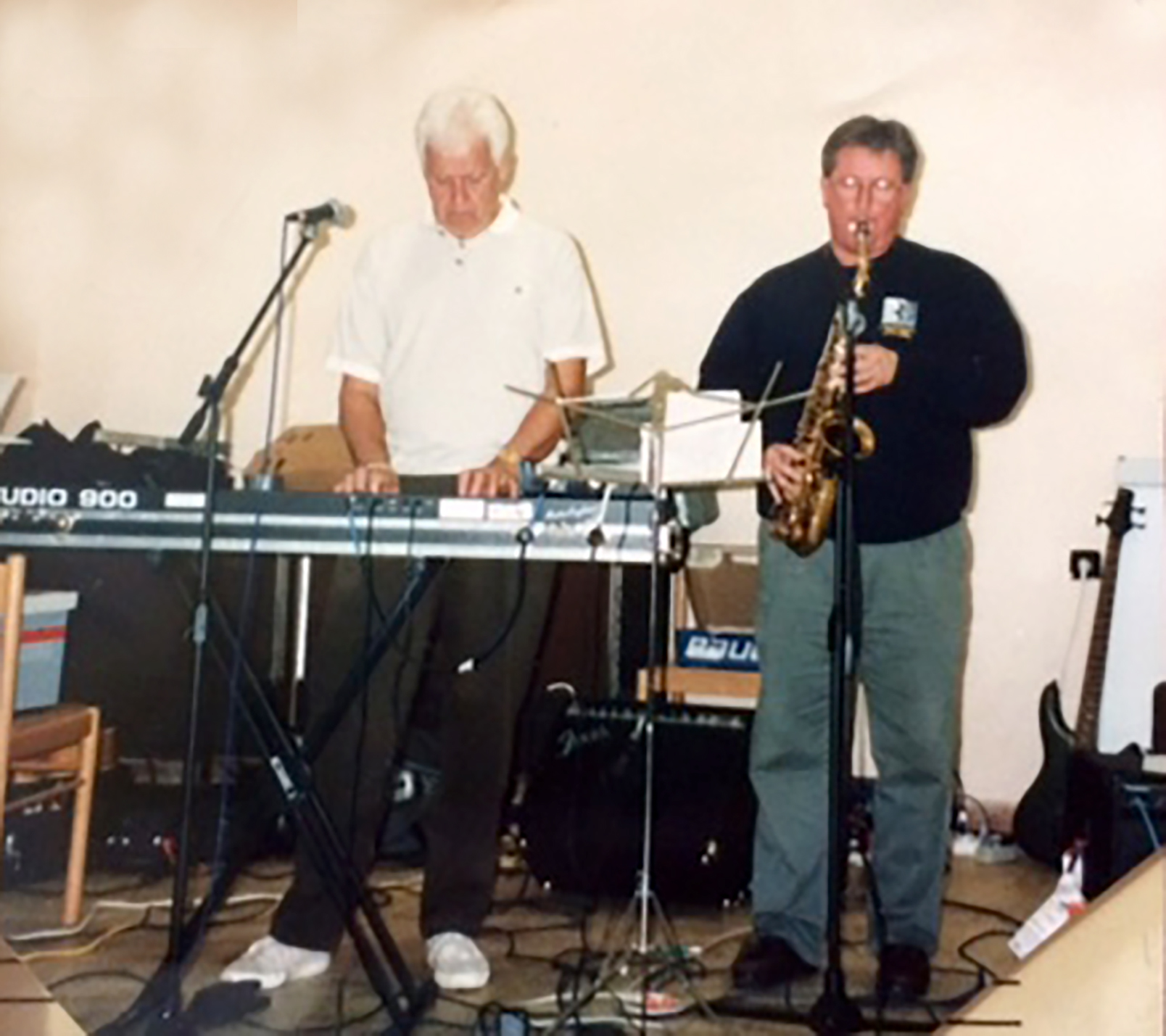 The Jazz Age, in its heyday in the 1920s, had a sweeping influence on pop culture, and once Norm heard the syncopated rhythms and distinctive beats, he was hooked. In the Lam home, mostly hymns and classical works were played, and when Norm got ahold of jazz sheet music he hid it in the piano bench and played it when nobody else was around.
At the age of 18, Norm was drafted into the army. He joined the Army Band and took up the glockenspiel, a percussion instrument with tuned keys similar to the xylophone. When the band traveled all over the country, Norm was exposed to more types of music, although improvisational jazz was still his hands-down favorite. He collected the albums of Charlie Parker, Miles Davis, and Thelonious Monk, among other jazz greats.
When Norm returned home after the service, he formed his own band, the Norm Lam Trio, which  consisted of a bass, drums, and a piano, which he played. By day he worked at Holland Diecast, eventually working his way up to a supervisory role. At night, he and his band played in clubs throughout West Michigan and for venues such as wedding receptions.
Norm and his wife Margaret attended Kentwood Community Church. When the pastor spoke of plans to start another church in the area in 1989, classes were offered for parishioners who were interested in assisting in the church planting. The church was hoping for 20 families who were willing to commit for two years. Norm and Margaret were interested but uncertain about where God would lead them.
"We didn't know what to expect, so we prayed about it," says Margaret. "We decided to take the step."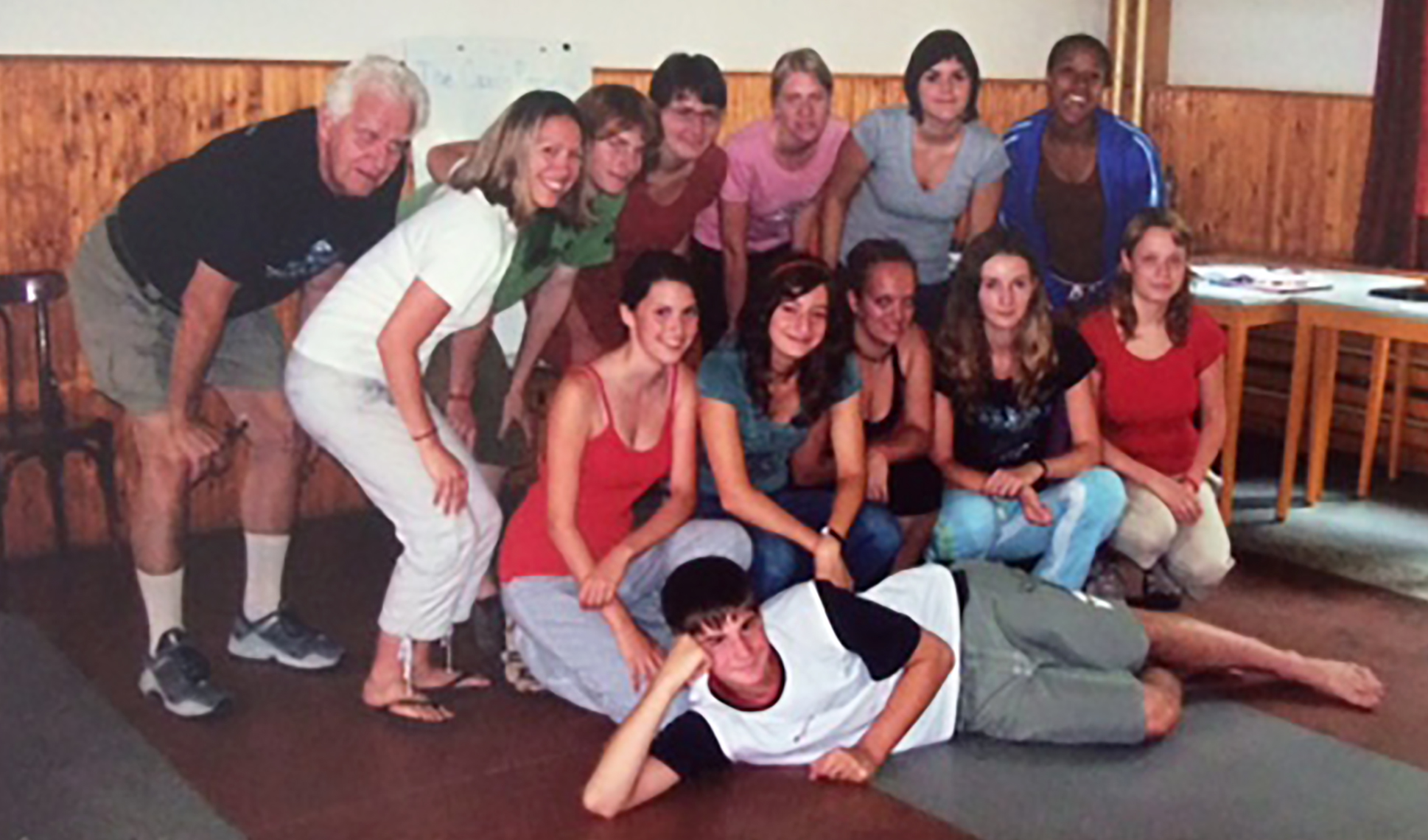 It was decided that the name of the new church would be Daybreak to symbolize new beginnings, and a location was ultimately built on Baldwin Avenue. Though the road was already dotted with many churches, Daybreak's mission was distinct: to reach out to people who did not already attend a local church. Daybreak was to be a safe place for all people, regardless of background, to know God and begin their spiritual journey.
Norm recalls his initial meeting with Daybreak's senior pastor. "We met at Mr. Fables for two hours. I asked him, 'What's your goal?' I didn't know too much about him, so I hit him hard with lots of questions."
The two men saw eye to eye about Daybreak's vision, and after 28 years the church has seen tremendous growth. Daybreak provides opportunities for artistic expression and the music is contemporary.
As part of Daybreak's goal to minister to unbelievers as well as believers, a team was sent to the Czech Republic in 2001. Norm and Margaret joined fellow parishioners to help establish the Brno Wesleyan Church. Communism had been the one-party government in what had been known as Czechoslovakia, but through the efforts of the nonviolent "Velvet Revolution" of 1989, democracy was established. Still, the citizens of the Czech Republic had been stifled for over four decades, and Margaret recalls that the people were quite resistant to hearing about Christianity.
"When we spent time with them, we found that we could be friends even though we were from different lands," she says. "They'd had no chance to know God, and it was an honor to share His love with them."
A chapel was established, sports teams were organized, and English was taught to Brno residents. Norm and Margaret made the same journey each summer for ten years, and today the Brno ministry is supported by many Wesleyan churches.
In 2009 Norm had a stroke; he responded well to rehabilitation at Mary Free Bed but eventually developed vascular degeneration, in which blood flow to the brain is restricted, resulting in cognitive difficulties. In 2016 he moved to Brookcrest, where Margaret visits him daily. He also enjoys visits from his three children, seven grandchildren, four great-grandchildren, and his many friends.
Norm and Margaret appreciate the specialized care that Norm receives and are quick to point out that Brookcrest has become an invaluable community for both of them.  Hymn sings are at the top of the list of things Norm enjoys. A music therapist who comes in weekly encourages residents to play the various instruments that he brings.
In 2000, when Daybreak built a coffee bar, they named it after Norm. A placard, which hangs on the wall, has Norm's photo superimposed in front of the neon blue sign that is reminiscent of a jazz lounge.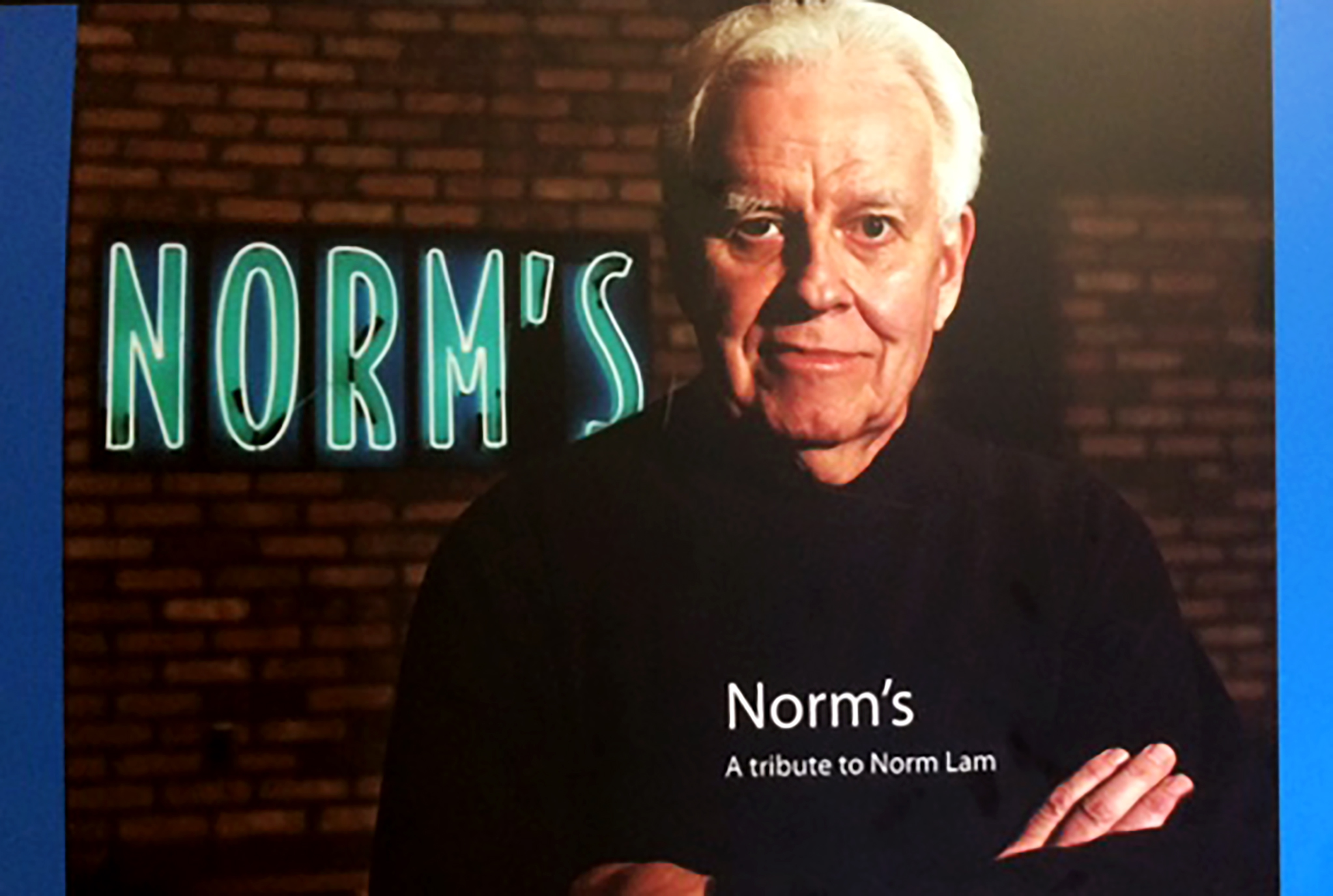 The words next to the image read, in part:
"Norman Lam and his wife Margaret have been a fixture at Daybreak from the very first day. Norm's enthusiasm, contagious personality and boundless energy belie his eighty plus years.
(Naming the coffee bar after him is a) fitting tribute to a guy that will be forever young through the fire that drives him to serve God and his church."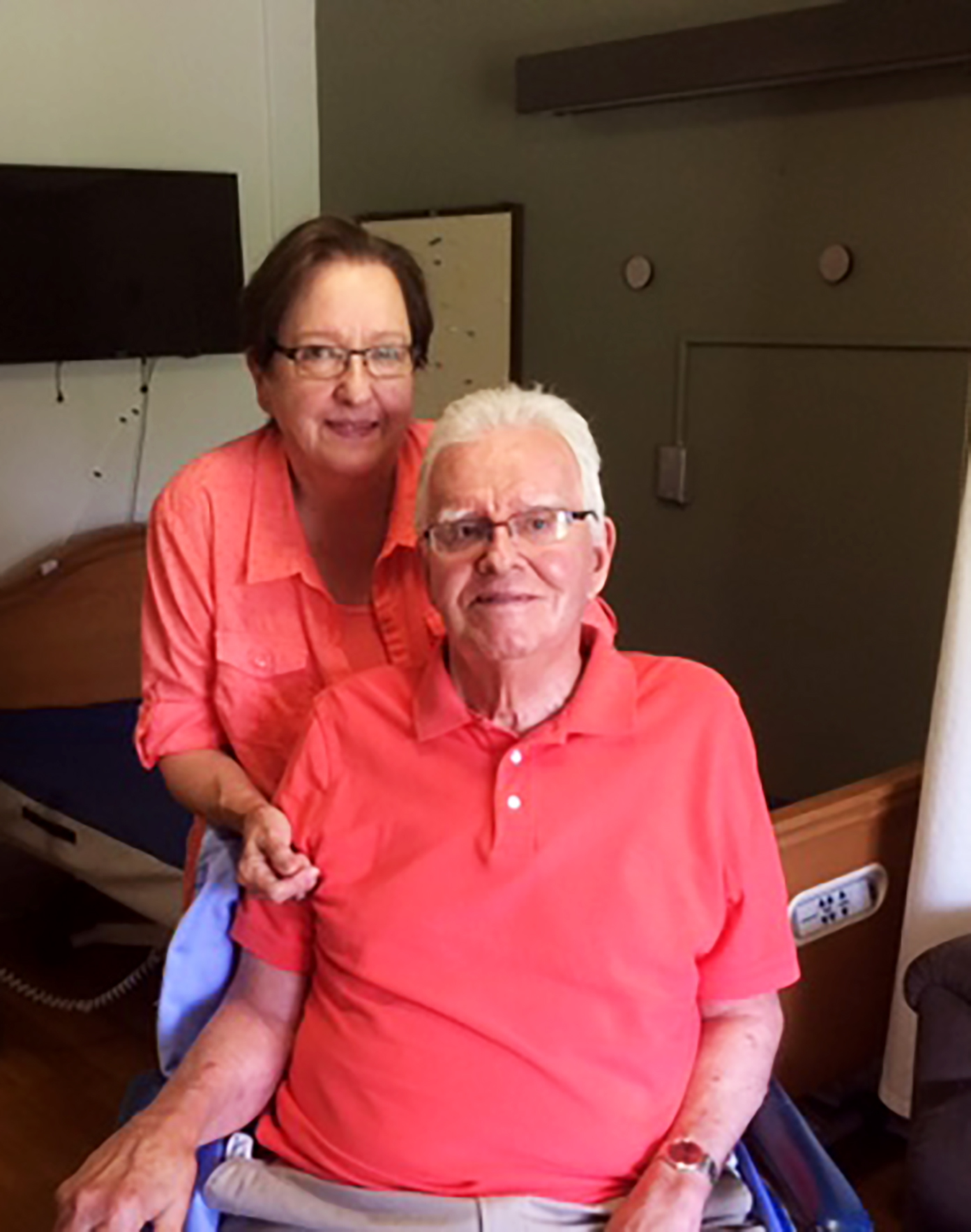 Norm continues to plant seeds at Brookcrest, where the staff and other residents appreciate his enthusiasm and joy. The faith that his ancestors displayed two centuries ago has also been the cornerstone of Norm's life.