Our very special honorary Sunset resident gets around on four legs. Meet Lou!
Since he was eight weeks old, this Havanese puppy has brought joy and smiles to our Waterford residents throughout the week. Visitors are always welcome, and furry ones are even better. Our residents look forward to seeing his furry face in our halls and community spaces. Lou's mom, Brianne Diaz, says he loves being at "work" more than home, and everyone lights up when he's around. Some residents even take turns reading to him during their SAIDO Learning sessions. Lou is a great listener and loves a good story.
When Brianne and Lou pull into the parking lot, he can't wait to get out of the car and see all of his friends. If Brianne can't find him, he's usually off making friends and keeping our residents' company. Lou's friends describe him as the perfect lap dog and a great snuggle buddy. He loves to be in the middle of everything and never says no to a belly rub. We are so blessed to have such a loving and dedicated four-legged members of our Waterford team. If you're visiting Waterford Place and see this little fellow, be sure to say hi to Lou! He might even let you rub his belly.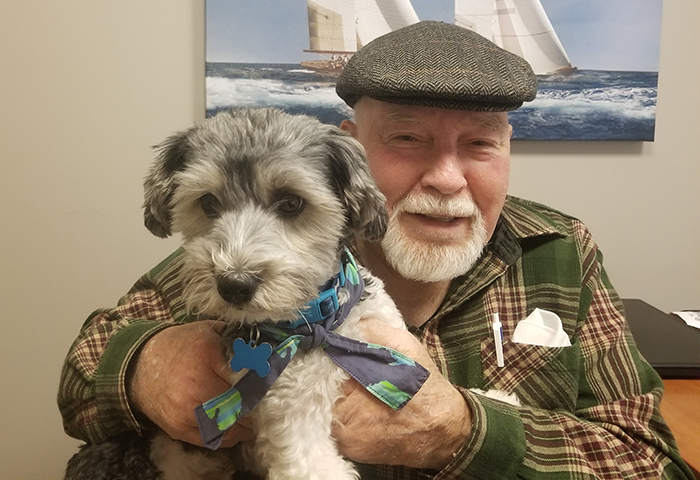 Fun Facts about Lou:
Favorite Treat: Costco beef jerky strips
Favorite Place to Visit: Dog parks and Waterford Place
Favorite Exercise: Out-running bigger dogs at the dog park
Relationship Status: Taken! Often seen waging his tail with his golden retriever girlfriend.