The holiday season is a time for silver bells to ring and Silver Bucket wishes to come true.
Before his time with Sunset, Rose Garden resident, Art Ostrander worked for 30 years at Kent Hills Elementary school in Grand Rapids. As the custodian, Art worked every day with a smile on his face to keep classrooms clean and hallways clear for students. In his 30 years, he never took a single sick day.
Art wished for nothing more than to visit his beloved elementary school one more time. Thanks to Rose Garden's Life Enrichment team, his wish was granted.
To kick off their day-long trip down memory lane, Art and his family enjoyed a tasty breakfast at Rainbow Grill in Grandville. Rose Garden medical technician and Kent Hills Elementary alum, Jacki, also accompanied Art and his family on their outing. Following their meal, they all went on a tour of the school, led by current Kent Hills principal, Mr. Ben Rodgers. Mr. Rodgers showed Art the new additions to the building, as well as the older parts that would have been around during Art's time. Art felt inspired to see his home-away-from-home so well taken care of and still filled with students eager to learn.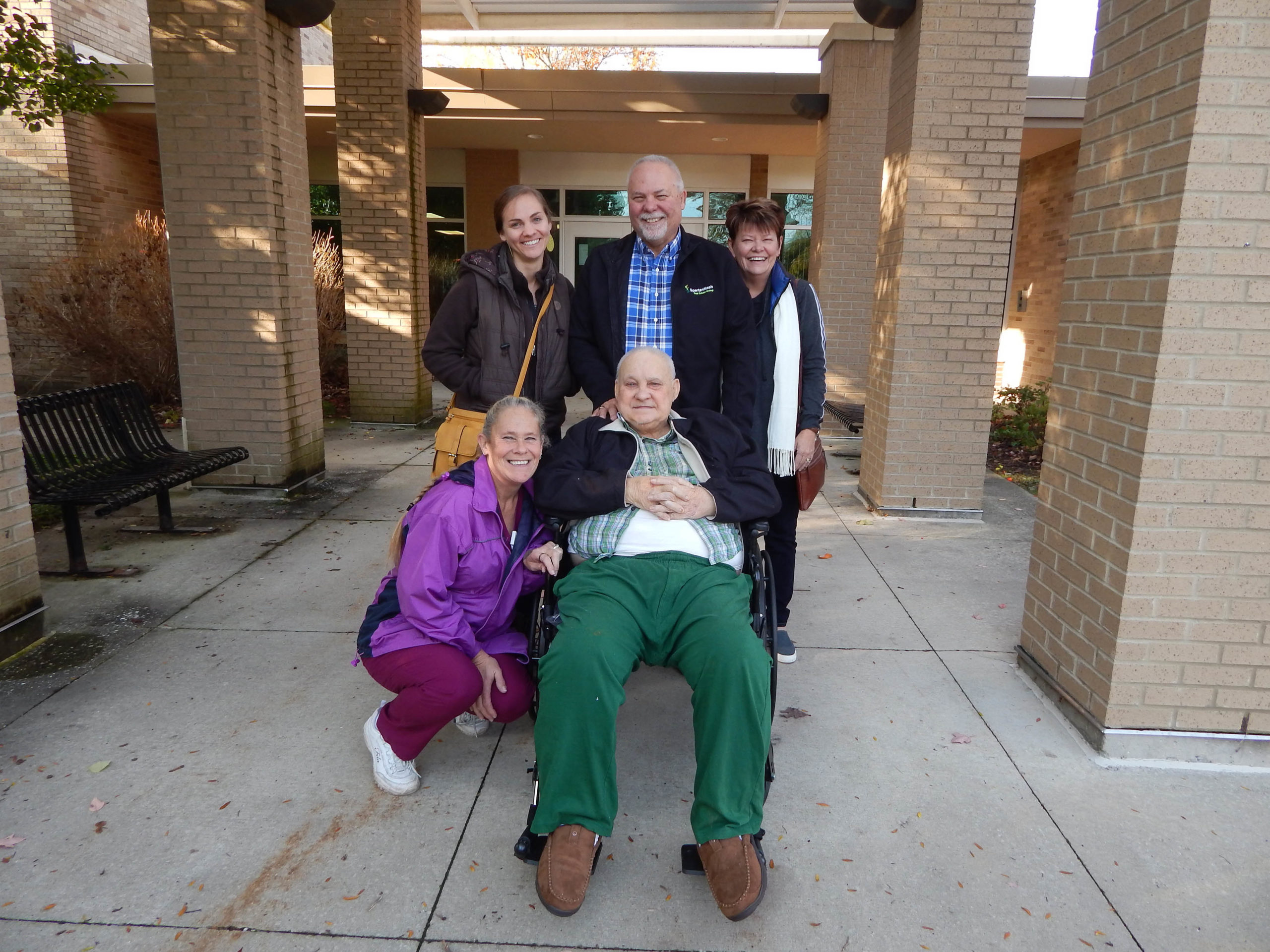 After the visit, our kind bus driver, Peter Spencer, went the extra mile – literally – to drive by Art's old house near Kent Hills and down all the familiar streets. We are also grateful for Peter's attentive care throughout Art's special trip, and his willingness to drive around to all the places Art wanted to see. It took many generous hearts to make this day a reality for an amazing and deserving resident, who will keep these memories long after his return to Rose Garden.
As you hang silver and gold decorations on your tree, consider giving to our Silver Bucket List Fund. Help us gift beautiful memories and treasured experiences to our residents and continue to bring smiles to faces as we did for Art.