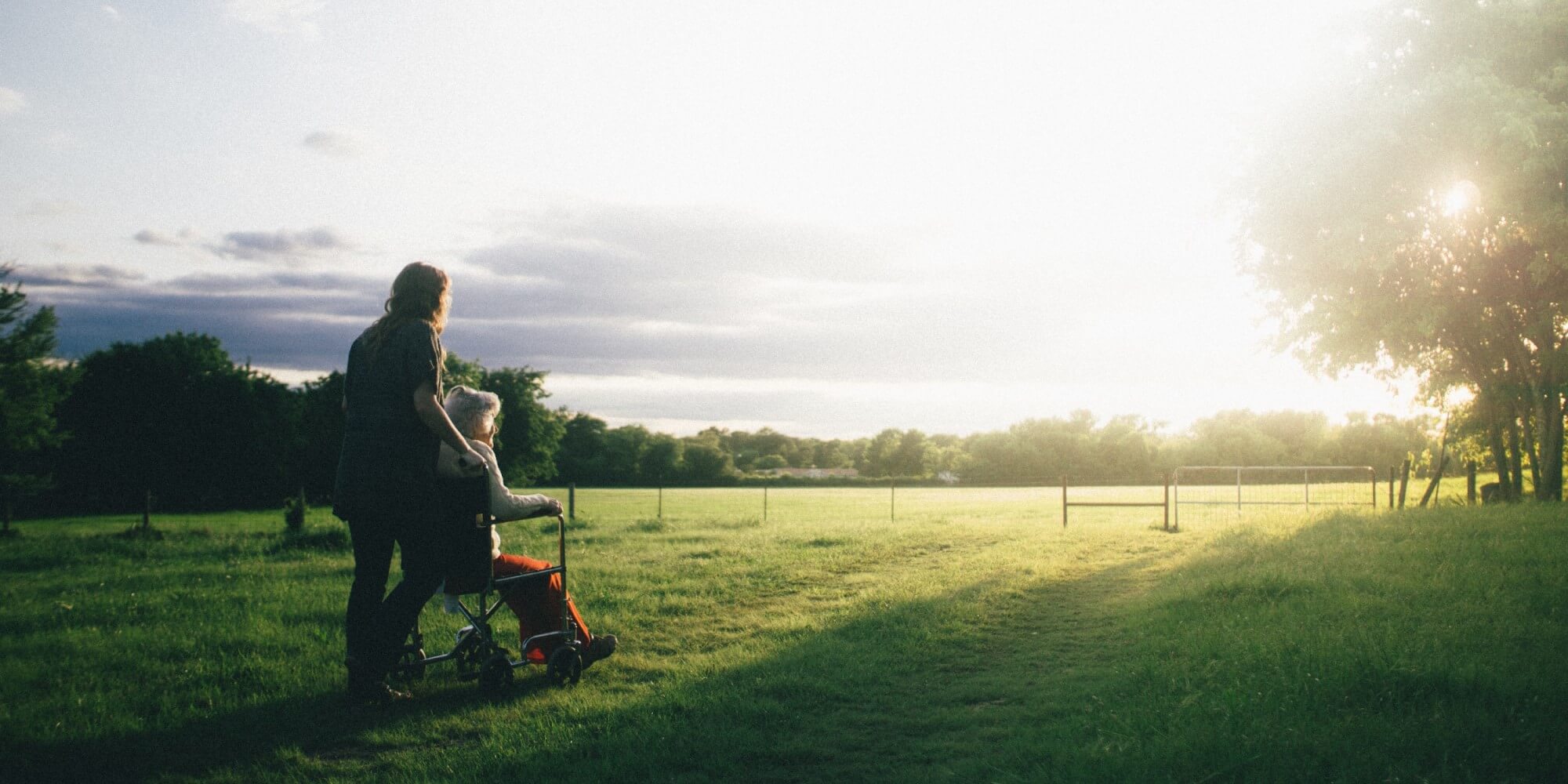 It can be hard to imagine our loved ones growing older. But for many of us, a time comes when we realize our older relatives need extra help. Whether this realization happens suddenly or gradually, transitioning into the role of a caregiver can be a stressful and anxious time. No matter if you wish to remain a primary caregiver or are researching care options, we put together a list of important senior living terms to help you make informed decisions for you and your loved one.
Activities of Daily Living (ADLs)
These are the routine activities most people are used to doing without any assistance. These can include: eating, dressing, bathing, personal care, and mobility. An individual's ability to perform these basic tasks indicates what level of care they require. Most assisted living facilities will evaluate potential residents and create a care plan based on their specific needs.
Assisted Living
Assisted living is a type of senior community for those who require help with activities of daily living. An assisted living residence is more like a personal apartment compared to a skilled nursing-type environment. Generally less expensive than a nursing home, assisted living communities provide meals and social activities as well as help with housekeeping and personal care. Assisted living is suitable for those who need assistance, but also want to maintain as much independence as possible.
A note on licensed facilities:
Assisted living for seniors in Michigan includes both licensed and unlicensed facilities. A licensed facility is designated by the State of Michigan and regularly inspected by the Department of Human Services to ensure quality. Unlicensed facilities tend to be apartment-style living spaces with a la carte services and few consumer protections. Always ask a home about its license so you can properly assess the value of services provided.
Caregivers
A caregiver is defined as the primary person in charge of caring for an individual who is ill, disabled, or aged. While this is usually a family member, caregivers are not always related to the person receiving care. Sometimes the need for caregiving is brought on by a health event (stroke, heart attack, or accident), but other times, the need for extra care is more gradual. A caregiver may not realize they have stepped into the role until after the fact. It's important that those providing care identify themselves as "caregivers", otherwise it may be hard to navigate the various responsibilities and to find resources and support.
Continuum of Care
Retirement communities with a continuum of care offer several different levels of care. These may include: independent living, assisted living, memory care, and long-term care. Residents are able to transition between various levels as needed and may also have the options of in-home care and physical therapy. A continuum of care gives residents and loved ones peace of mind knowing their present and future needs are cared for.
Dementia
Dementia is not a specific disease but a group of conditions characterized by a decline in memory, language, problem-solving, and other thinking skills. As a chronic condition, dementia can last for a number of years and be a lifelong condition. Medications and therapies are available to manage symptoms and some newer programs (SAIDO Learning, Montessori Method) have been shown to lessen or reverse symptoms.
Home Health Care
This care is provided within a patient's home either by a certified healthcare worker or professional caregiver. In-home care meets a variety of needs including: daily living tasks, meal planning, transportation, and physical therapy.
Hospice
Hospice care is specifically for those who are nearing the end of life. Focused on quality of life, the patient's overall comfort and emotional well-being are the priority. Hospice is provided by dedicated hospice service and patients can be served within the comfort of their own homes.
Independent Living
Independent living communities offer residents private homes or apartments with the benefit of supportive services as needed. Meals, social activities, day trips, scheduled transportation, and onsite amenities are designed to help residents live as independently as possible while still giving support where needed.
Life Lease
A life lease is a specific financial model used for independent living communities. Life leases are structured in two parts. The first is an entrance fee which is due at the start of the lease. This fee is partially refundable if a resident decides to move out for any reason. The second part is a monthly rate that includes all utilities, maintenance, cable, internet, and phone service. Life leases are unique to senior living communities and are legally binding contracts in the State of Michigan.
Long-Term Care
Long-term care, also known as "skilled nursing", provides residents with 24-hour medical care and assistance with daily living tasks. In addition to medical attention, long-term care residents receive meals and engage in social activities. Medicare may cover some or all of the cost if long-term care has been recommended by a physician.
Memory Care
Memory care facilities are specifically designed to meet the needs of those with memory-affecting conditions like dementia or Alzheimer's. As well as caring for residents' physical health, staff members are also specially trained to care for those with memory loss. There have been many breakthroughs with non-pharmaceutical memory care programs and patient centered treatments. One of these, SAIDO Learning, is a licensed program available at Waterford Place.
How Can We Help?
Not only does Sunset Senior Communities offer many senior healthcare options, we personalize care according to each resident's needs. Whether that means help with daily living tasks or a memory care plan, all residents have access to high-quality services and compassionate care.
Do you have any questions about senior living or about our services? We'd be happy to help. Call and talk with one of our Admissions Counselors today.