One of the prevailing misconceptions about senior living is that it's a place to go when you can't take care of yourself anymore. People tend to picture a quiet, nursing home setting where older folks sit around without much to do. But not every senior living community is like this! In fact, many are lively places where residents live on their own and can have full social calendars if they want.
Unfortunately, the "nursing home" misconception means people don't fully explore their senior living options. While we recognize everyone's journey is different, we want to highlight a few reasons you might move to a senior living community like Sunset.
Enjoy Your Retirement
​Owning a home entails quite a bit of maintenance. Routine tasks like mowing the lawn, raking leaves, and shoveling snow can become harder on our bodies as we age. Other projects around the house can take up time and energy we'd rather be using to travel or spend with loved ones.
Independent living communities are perfect for seniors who want to enjoy their retirement without worrying about the more mundane aspects of home maintenance. After an entrance fee, residents typically pay just one monthly bundled fee that includes all utilities, upkeep, and amenities like internet and cable TV. This kind of low-maintenance living gives residents plenty of time to do all the things they looked forward to doing in retirement like pursuing hobbies, volunteering in the community, traveling, or spending time with the grandkids.
Amenities and floor plans will differ from one community to the next, so if Independent Living sounds like a good fit, it's best to take some time to explore your options and tour the communities you're most interested in.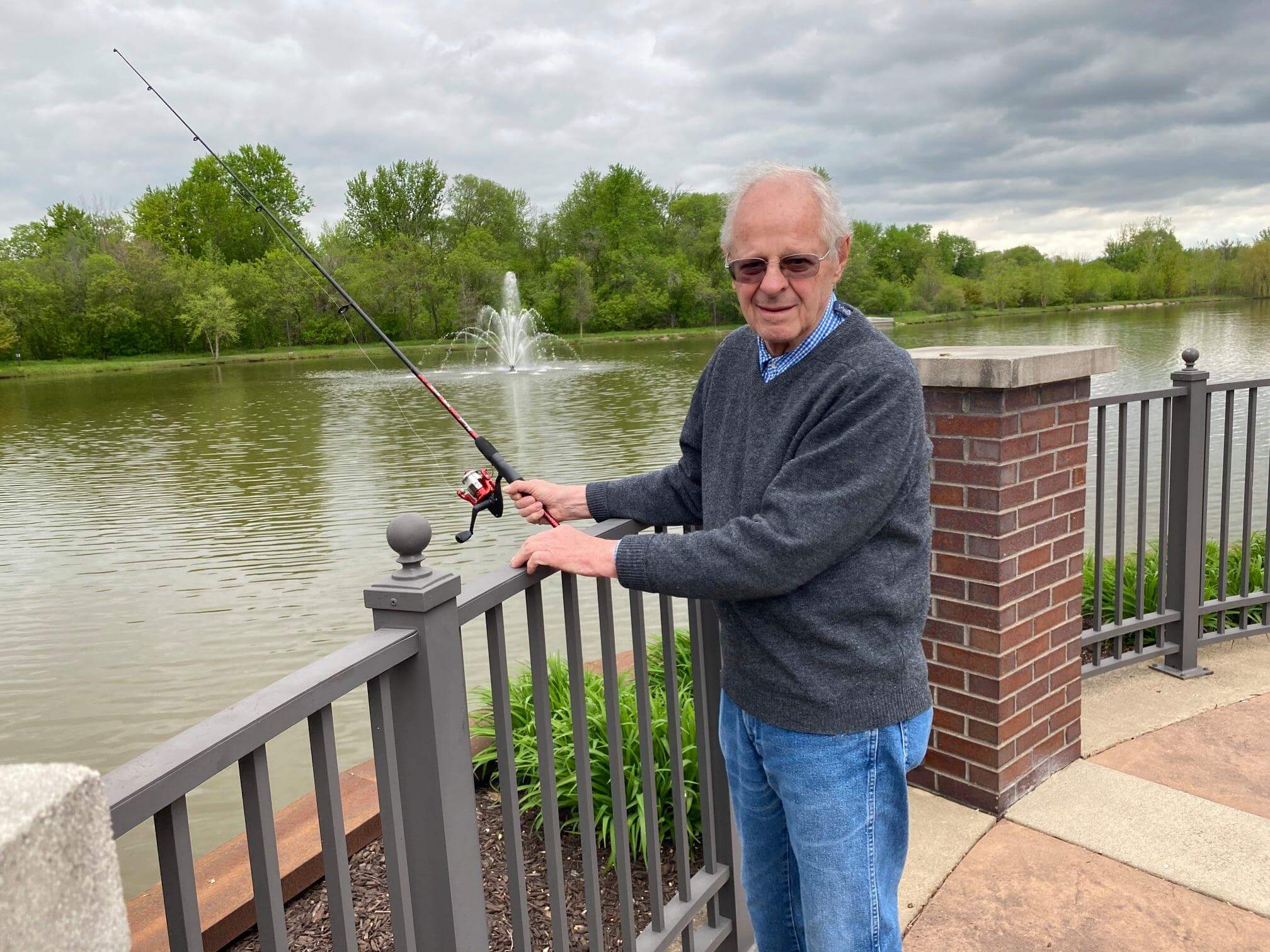 Gain Peace of Mind
Getting older is a normal part of life, but it can be stressful to wonder if you'll be able to live safely in your own home or if you will need some extra help around the house. Some seniors are giving themselves and their families peace of mind by moving to a senior living community while they are still able to live on their own. If they choose a Life Plan Community, like Sunset, they can move into Independent Living and have full access to higher levels of care as they age.
Howard and Betty, a couple living at Waterford Place, mentioned this in their recent guest blog. Part of the reason they moved to a senior living community was to save their children from the worry of making the decision for them. The couple has been busy settling in, inviting friends to lunch at the new Bistro, and enjoying the amenities of Waterford Place. Residents like Howard and Betty can rest easy knowing they have a place to live as they age and there are higher levels of senior care available if they need it. Likewise, their families can focus on spending quality time with their loved ones without taking on the role of a caregiver.
Fill Your Social Calendar
​Many seniors experience a smaller social circle as they age. Losing a spouse or having long-time neighbors move away can contribute to feelings of loneliness and isolation. It can also be harder to drive or get out into the community like normal. Another benefit of a senior living community is the wide range of social activities all in one place. Residents can meet in the cafe for lunch, join a book club or Bible study, take a pool class, or go on a planned outing where transportation is taken care of.
No matter what your interests are, there's always something to do or new friends to meet. Residents have the freedom to be as busy as they'd like. If you'd rather spend an afternoon reading or strolling around the grounds, there's plenty of time to do that as well! Many of our residents at Sunset are still active in the surrounding community, attending church or volunteering like they did before moving here.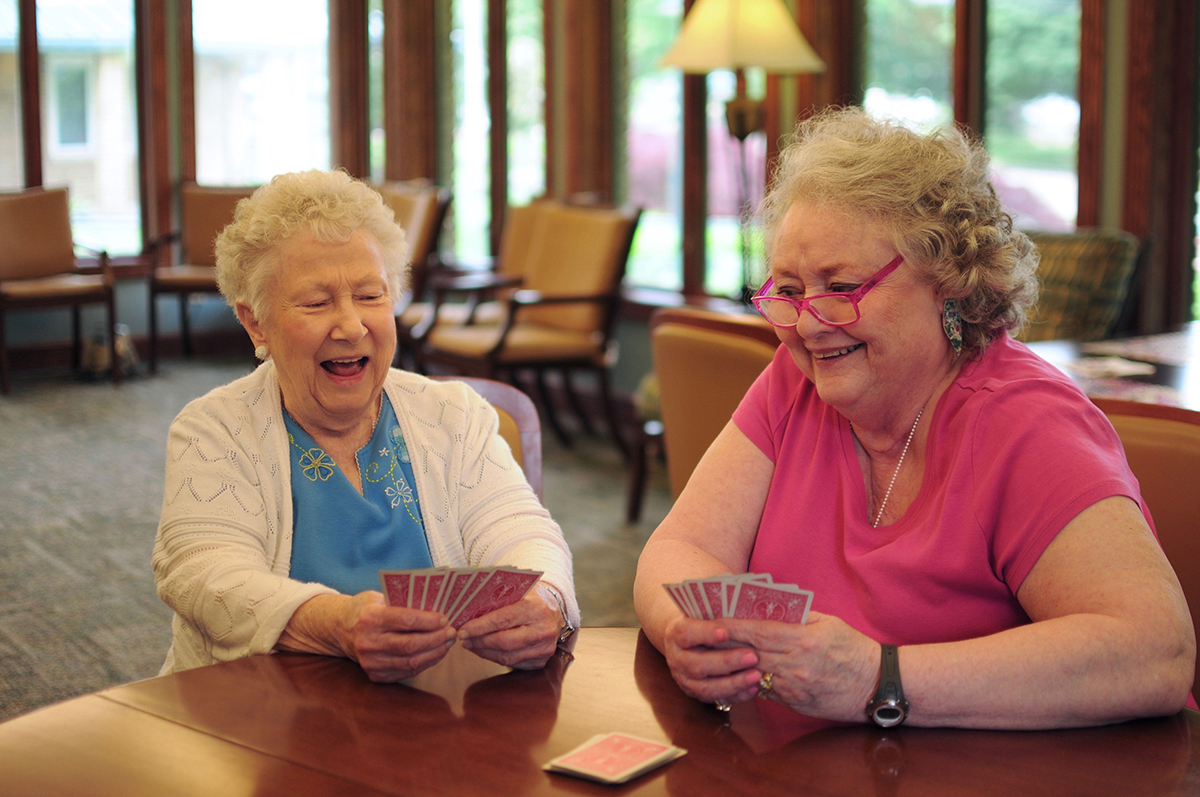 Access Senior Care When You Need It
Like we mentioned above, a Life Plan Community gives residents peace of mind by giving them access to additional levels of care as needed. Unlike living in a condo, Life Plan Communities can tailor senior care to fit each individual's needs. Perhaps you need some extra help with household chores but aren't quite ready for Assisted Living. Services like our new Independent Living Plus can give you a hand with housekeeping, laundry, and daily wellness checks. Residents also have priority access to higher levels of care like Assisted Living, so they can get the care they need without the stress of finding a different place to live. With a Life Plan Community, everything you need is close by and available whenever you may need it.
Discover What Senior Living Has to Offer
​Life can be great at the right senior living community! Whether you're looking forward to making new friends and trying new hobbies or sitting back and enjoying your retirement, a senior living community is a place to live a full life—not just a place to go when it's time for a nursing home.
Give us a call at 616.457.2770 if you're curious about your senior living options or want to take a tour. We'd love to show you around! You can also download our free Senior Living Guide which goes into more detail about the financial aspects and different levels of care.