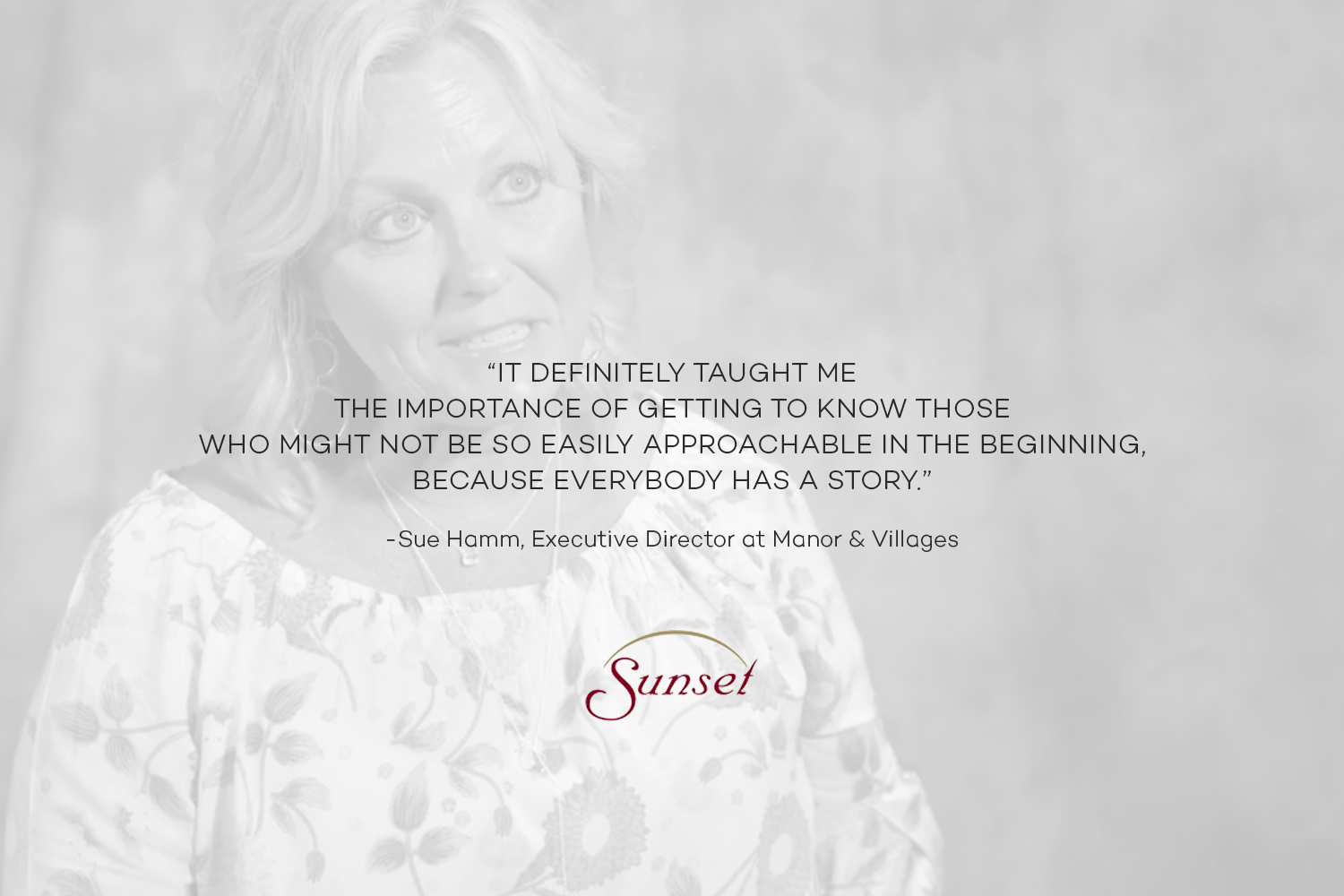 When Sue Hamm, the Executive Director at Sunset Manor & Villages, first moved into her office near the assisted living area, she was warned by the rest of the staff about an older woman who tended to be displeased and moody.
"I went to visit her, and they were correct that she is not a happy individual, but those are the people you need to spend the most time with," said Sue. After several visits, she managed to break through the resident's outer shell and learn about her life and interests.
"Everybody's got a story," said Sue.
This experience reminds her of the importance of getting to know those who might not be so easily approachable because it can truly be a beautiful experience.