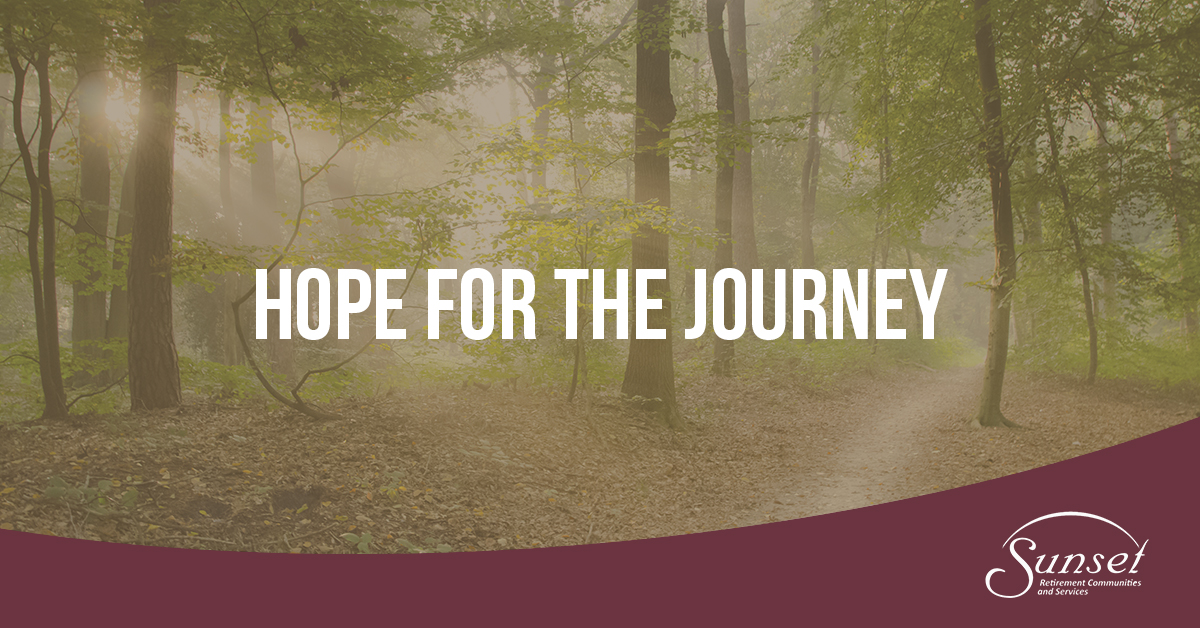 Last week our son Cody and his family had to evacuate out of Haiti due to the civil unrest that had gone on for several days. During that time of uncertainty, I often found myself searching for hope. I hoped the protesters stayed away from their home. I hoped that they had enough food. I hoped they could get through the barriers and make it to the airport. On and on it went. Each day I kept hoping for one more thing. It seems to me that people who passionately care for others often find themselves hoping that they have the strength and compassion to serve one more day. Sometimes the journey of caring for others, whether it is a spouse, parent, or maybe even a friend has a way of consuming us bit by bit.
I know that I have eternal hope in Christ and I can't begin to fathom how some people can face their future without that hope. But living out our lives in daily increments sometimes brings along with it some suffering. The Apostle Paul reminds us in Romans 5:3-5, "…but we also rejoice in our sufferings, because we know that suffering produces perseverance; perseverance, character; and character, hope. And hope does not disappoint us…".
We have a lot of choices as to where we are going to place our hope. Sometimes we place our hope in individuals or government, and we are greatly disappointed when the results aren't what we anticipated. So take heart from what the prophet Jeremiah found to be true. "Yet this I call to mind and therefore I have hope: Because of the Lord's great love we are not consumed, for his compassions never fail. They are new every morning; great is your faithfulness." Lamentations 3:21-23. I pray that you receive your daily dose of hope today as you continue in your journey of caring for others.