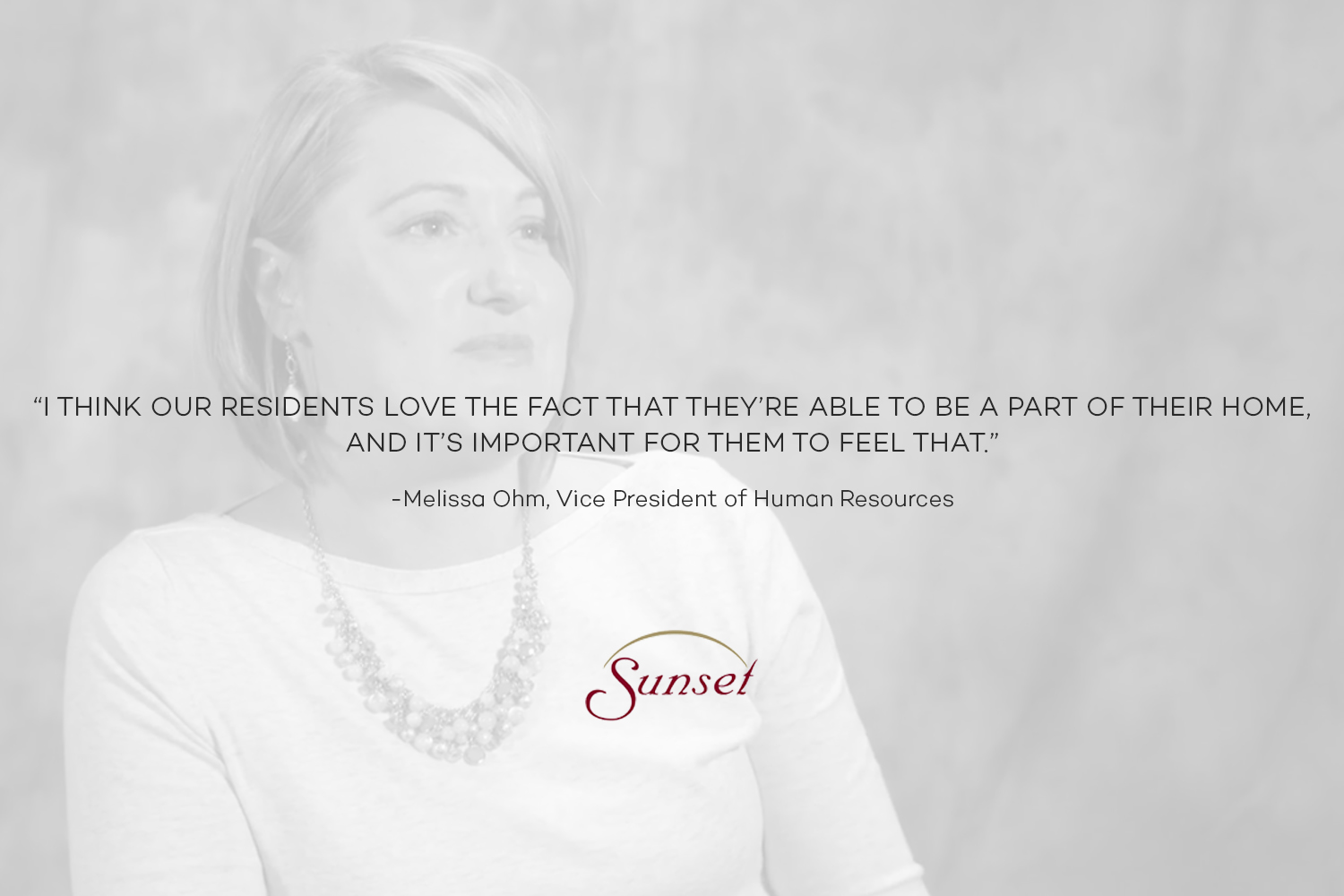 When a resident found out that Melissa Ohm, Vice President of Human Resources at Sunset Retirement Communities, loves to bake, she regularly stopped by to share recipes.
"What I was amazed about is she wouldn't hand me a piece of paper, she would just rattle them off," said Melissa. "She could just tell me it was one cup of flour, one cup of sugar, whatever it was she just named it off."
For the resident, Melissa knew that feeling of being able to pass something along helped to instill that feeling of being needed and belonging in that resident.
"I just think our residents love that fact that they are able to be a part of their home and it's just important for them to feel that need that they're still needed too."