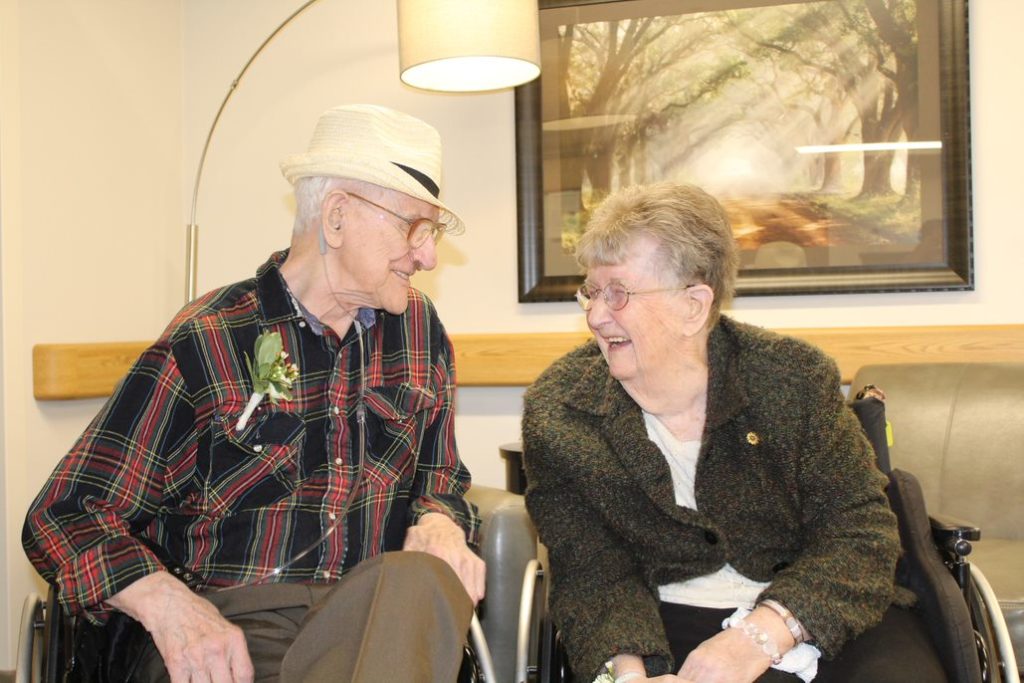 For one couple sitting in the audience of the Grand Rapids Civic Theatre's production of "Mamma Mia!," it was more than just a date night, it was a celebration of a love worth wishing for.
Thanks to the support of the Sunset Legacy Foundation's "Silver Bucket List," Bernie Doublestein, a current patient at Emmanuel Hospice, was able to fulfill his wish to go on one last date with his high school sweetheart and wife, Mary Ann, a Brookcrest Life and Rehab Center resident.
Bernie and Mary Ann met in high school through a mutual friend and sparks flew when they attended a school dance together. The couple later married on March 18, 1955, and have three beautiful children together: Terry, Dale, and Laurie. They have enjoyed almost 64 years of loving and devoted marriage, and they say the key to a long marriage is always remembering to kiss each other hello and goodbye.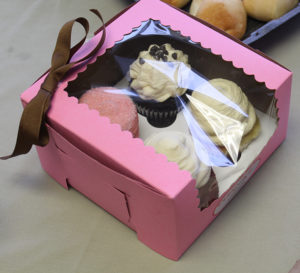 "He's always been there for me," Mary Ann recalls of Bernie.
"She's just a cutie, that's all," Bernie said in response.
But now, Bernie's breathing difficulties and Mary Ann's dementia diagnosis have made it hard for the couple to go on dates. Thanks to the staff at Brookcrest and Emmanuel Hospice, as well as the West Michigan community, the couple was able to celebrate their 64th wedding anniversary complete with dinner from Logan's Steakhouse, flowers provided by Maggie's Flowers, cupcakes by GR Cookies by Design/Cupcake by Design, and, of course, a performance of "Mamma Mia!"
"We work with patients and their families to make every moment, no matter how simple, meaningful and help them to have the best quality of life possible," said Katie VanRyn, Bernie's social worker through Emmanual Hospice. "We are so grateful Brookcrest was able to provide Bernie and Mary Ann with an experience we know they'll treasure."
The couple started off their day with fresh haircuts and date night outfits picked out by their children so they could look and feel their best. While Bernie was most excited for the show, Mary Ann was most excited for dinner.


"They used to go to the Civic Theatre a lot for plays, so this allowed them to go for another play, and then Mary Ann really wanted to go to Logan's where she can throw the peanuts on the floor," said Christie VanderMeer, a Brookcrest recreational therapist who helped fulfill the couple's wish.
Once they arrived at the show, they had the opportunity to have a special meet and greet with the actors before the show.
"I'm really pleased with it, and I think Mary Ann feels the same way," said Bernie.
The Silver Bucket List Fund helps seniors lift their spirits and make lasting memories by funding their bucket list experiences. Christie VanderMeer says that Brookcrest will continue to support patients and residents through the fund and that, "Once one is done, we try and see which resident might benefit from it again."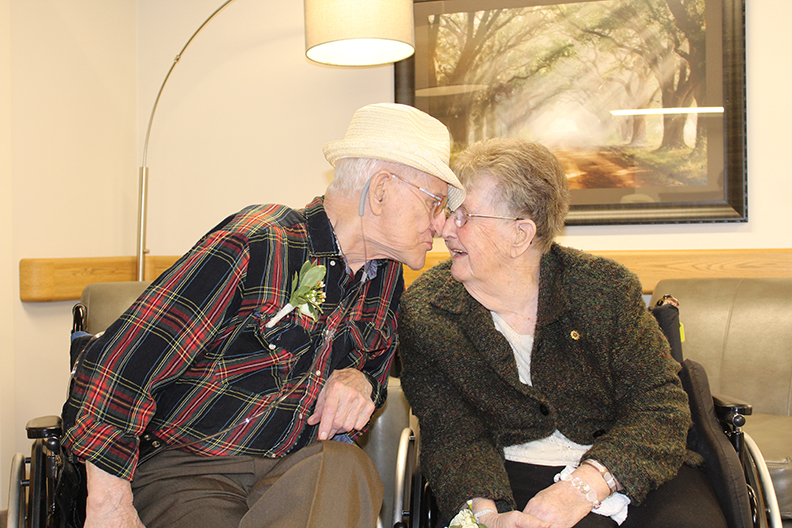 For more of Bernie and Mary Ann's date check out the media coverage:
FOX17 Grand Rapids
WZZM13 Grand Rapids
FOX5 San Diego
FOX8 High Point
WGN9 Chicago
FOX4 Kansas City
PHL17 Philadelphia
Q13 FOX Tacoma