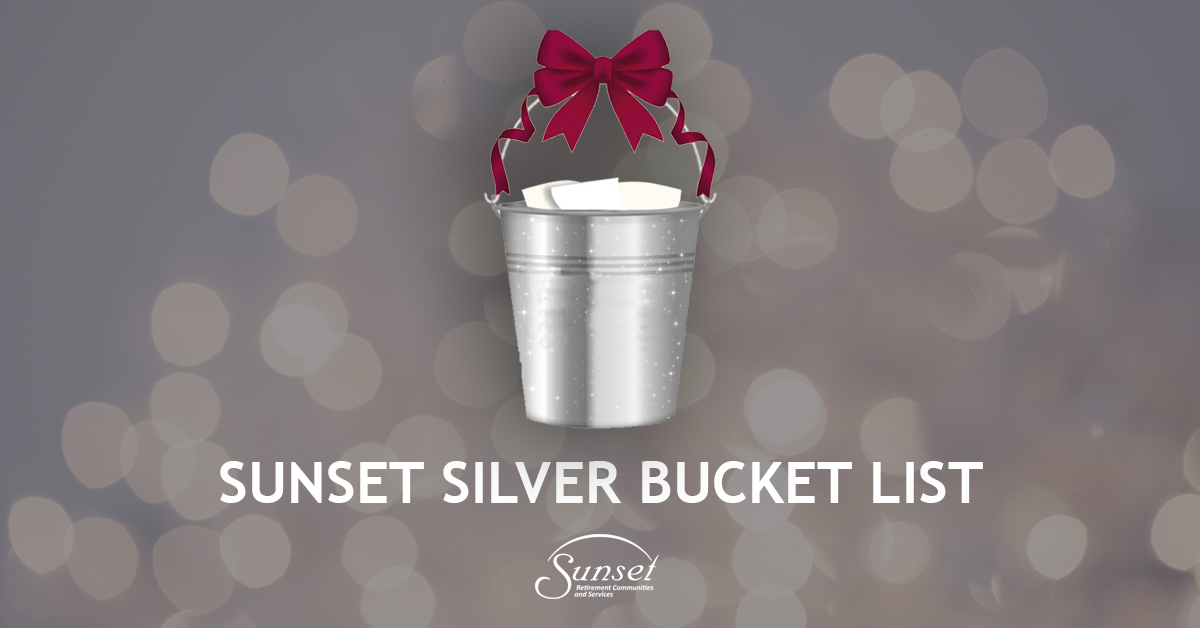 A bucket list is a list of achievements or experiences that someone would want to accomplish in their lifetime. Silver Bucket Lists are similar to regular bucket list items except that they are sparked by the perspective of a life well-lived and provide memories that can uplift generations.
This year, Sunset has created a Silver Bucket List Fund so that we can create lasting memories for our residents. This fund supports these last chance experiences for anyone in Sunset's care nearing the end of life.
Silver Bucket List items may include:
o  A romantic date to the symphony or the beach
o  A final round of golf
o  Attending a Detroit Tigers game for a life-long fan
o  Enjoying the smells and commotion of a Friday night, high school football game
o  Attending a Great Granddaughter's wedding
o  One last trip to the Mackinac Bridge
o  Taking a sailboat ride
o  Riding a horse again
The ability to make these Silver Bucket List items a reality for these deserving seniors is due in large part because of compassionate donors who designate their generous gift to the Silver Bucket List Fund.
Please join us in supporting our senior community by partnering with us in making these bucket lists a reality by donating. You can donate by mailing a check addressed to the Sunset Legacy Foundation for the "Silver" Bucket Fund or donate online.
Together, we can continue to enhance the lives of older adults.