The key to a healthy and thriving neighborhood is a community that feels connected and supported. Communication is a two-way street. We make it a top priority to ensure everyone is well informed and involved.
INFORMATIONAL ASSESSMENT
We believe each person that comes to live with us is a unique individual, created in the image of God, with his or her own interests, likes, dislikes, and preferences. That's why each new resident participates in a detailed assessment at move-in, that we continue to update during his/her stay. The results of this assessment are shared with our entire team to ensure consistent care for each resident.
CARE CONFERENCES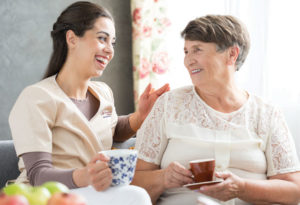 Each team member at Waterford Place Memory Care has an open door policy. We strongly encourage family members and friends to ask questions. We also recommend regular structured meetings with everyone involved in a resident's care to talk about progress being made or changes that need to be addressed. These meetings can be scheduled at your convenience, during which we will collaborate together on how to best serve and care for your loved one.
FAMILY & FRIEND INVOLVEMENT
We believe a resident's support system is critical to the quality of life for each individual. That's why we strongly encourage family and friends to attend our social events, therapy sessions, and outings.
INTERDISCIPLINARY TEAM MEETINGS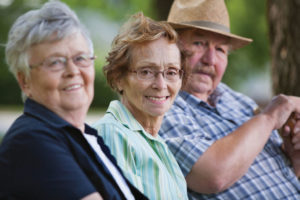 At Waterford Place Memory Care our entire team is fully involved and invested in the care and goals of each resident. Our team meets at least once a day to ensure that your loved one is getting the best possible care and opportunities for therapeutic outcomes. We make it a top priority to ensure everyone is well informed and involved.