We are proud to have a dedicated team of professionals who have committed their life to serving older adults and are driven by a higher calling. They are considerate and compassionate individuals and it shows as they care for each resident at Waterford Place Memory Care.
LEADERSHIP STAFF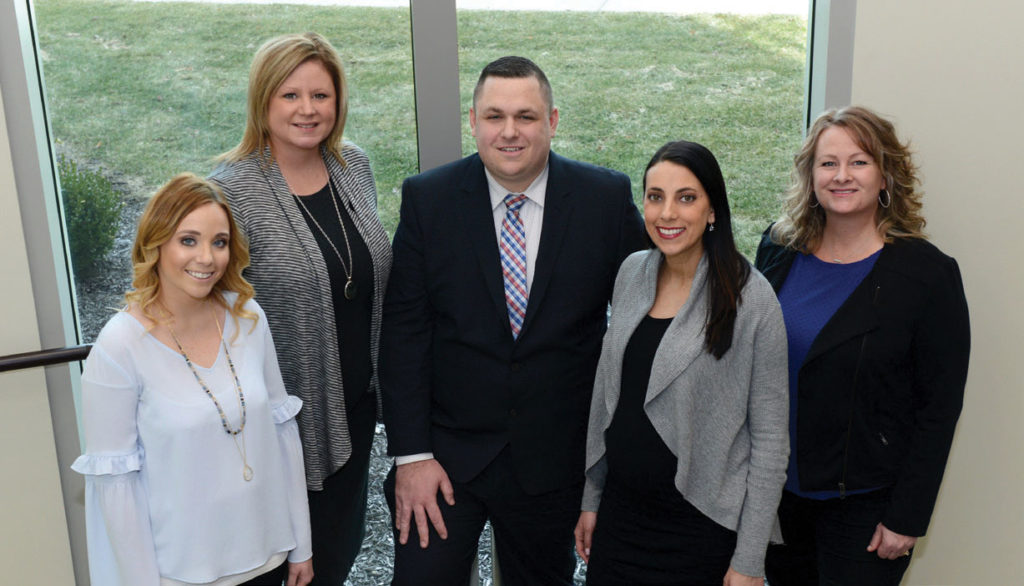 Our leadership staff has a passion to serve those with dementia and constantly strives to look for innovative ways to improve the care and experience of our residents.
Melinda Haight, LPN Director of Clinical Services
Chris Matzke, LNHA Vice President / COO
Ben Leavell, LNHA Executive Director
Angie Russo, CTRS Director of Recreational Therapy & SAIDO Chief Lead Supporter
Kris Hartney Admissions Counselor
Chef Justin Ely (not pictured) Director of Food Service
Tim Vesterfelt (not pictured) Director of Housekeeping & Laundry
Brian Nienhuis (not pictured) Maintenance Supervisor
TRAINING
Each member of our team is involved in extensive dementia care training and follows a specific path of instruction unique to their position. At Waterford Place Memory Care our team is trained in the Teepa Snow Gems model, which provides practical skills to improve care for people living with dementia. We also use other modules in correlation with SAIDO Learning, a cognitive intervention that has been shown to alleviate and reduce the symptoms of dementia in elderly patients. In fact, the majority of our team is trained and certified as SAIDO Supporters, and the Leadership team is trained and certified as Lead SAIDO Supporters. VIRTUAL
DEMENTIA ROOM
At Waterford Place, we strongly believe that in order to care for someone living with dementia, we need to better understand his/her world. In our Virtual Dementia Room, each team member completes everyday tasks in a setting that creates visual, audio, and physical limitations. We also offer this room to the public for training, in order to enhance awareness and understanding of dementia in the community.
STAFFING RATIOS
Waterford Place's reputation for exceptional quality is the result of its commitment to the best staffing ratios in the industry. Direct Care Staffing Ratios (nurses, medication technicians, and resident aides)
6 residents to 1 direct caregiver (days and afternoons)
13 residents to 1 direct caregiver (nights)
Recreational Therapy Staff: 12-20 hours of staff per day