WHAT IS SAIDO LEARNING
SAIDO Learning is an innovative, non-pharmacological program that has shown to improve the symptoms of dementia and dramatically impact the quality of life for older adults. SAIDO Learning was developed by the Kumon Institute of Education in Osaka, Japan, in conjunction with Professor Ryuta Kawashima of the Smart Aging International Research Center at Tohoku University in Sendai.
HOW SAIDO LEARNING WORKS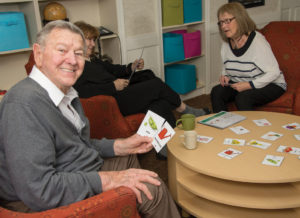 The SAIDO Learning method involves a caregiver (called a "Supporter") trained to work with two older adults (called "Learners") by engaging them in a series of precise, yet simple, arithmetic, writing and reading exercises. The exercises are performed five times per week and lasts 30 minutes.
The object of the exercise is not to teach the material but rather to engage the Learner in the accomplishment of repeated successful exercises, progressing to new material at the Learner's own level and pace. This process fosters confidence and the ability and initiative to advance. Most notably, the result is an improvement in cognitive function.
BREAKTHROUGH RESULTS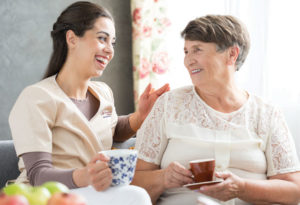 Results of the research trial are impressive. In every case, the residents participating in SAIDO Learning were markedly improved. After participating in SAIDO Learning, every Learner improved performance on one or both standardized assessments of cognitive impairment, and showed increased independence in activities of daily living. Participants were more engaged in day-to-day activities; were more socially involved with caregivers, family and friends; and showed increased optimism.
Learn more about SAIDO Learning
If you'd like to learn even more about SAIDO Learning, click the link below.