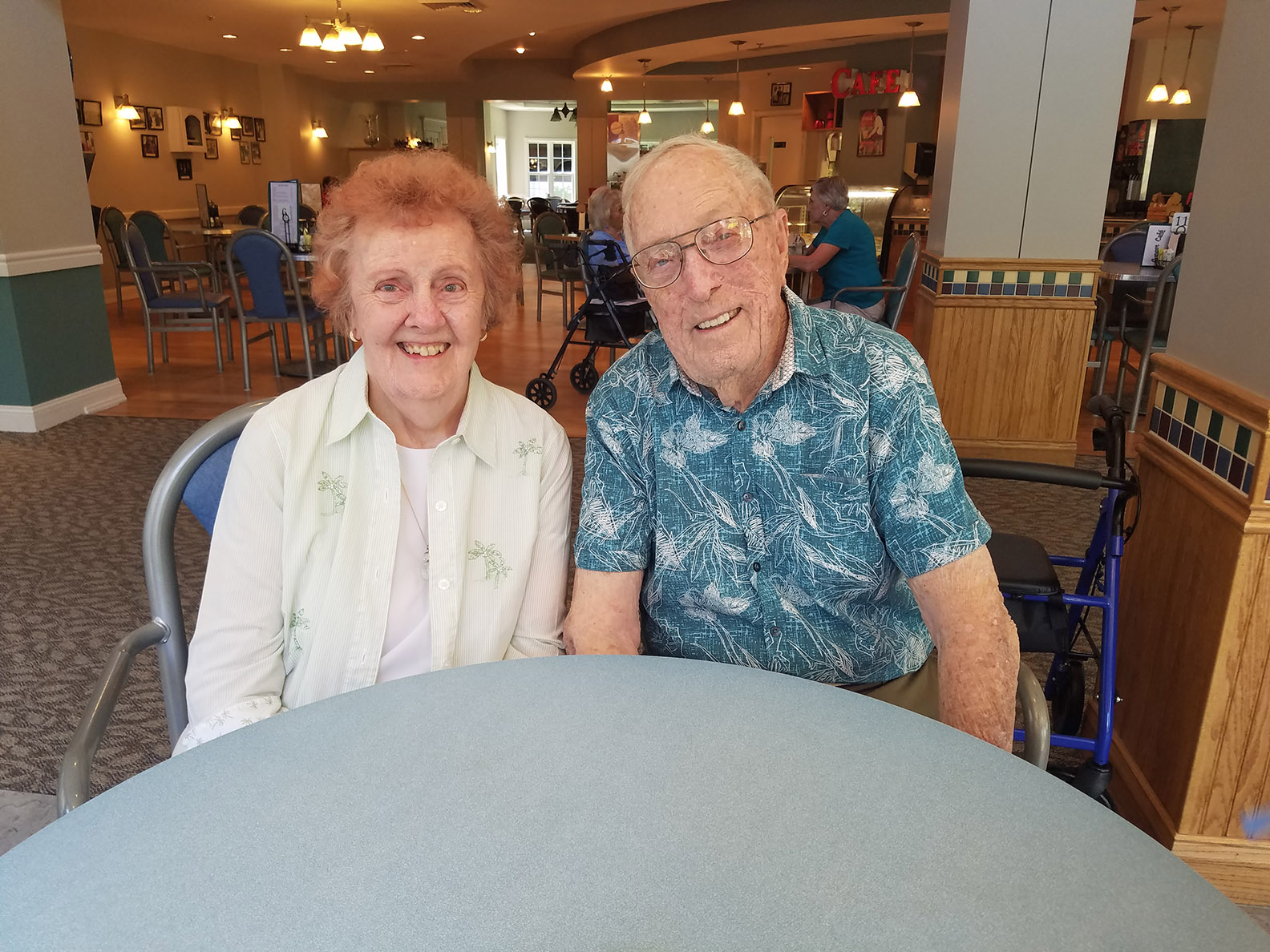 Be good to others. Do everything in moderation. Be honest. Get an education. Give back to community. Invest part of every paycheck. Be active and develop interests. Work hard. See the world. Invest in relationships. Love the Lord.
It turns out our parents were right after all.
In June, Sunset threw a special party for fourteen residents who were 100-years-old or older. When asked the secret to a long and happy life, these centenarians' answers mirrored the sensible advice we've been given in our formative years.
The chance of twins both living to be 100 years old is 700,000,000 to one, so Sunset resident Lois Whittemore and her twin brother Lloyd Van Horn, born in Grand Rapids on June 25, 1918, are a true rarity. There are only 20 documented pairs of twins that are over 100 years old in the entire world.
Lloyd, the "older" twin by 15 minutes, says, "We've both got our choppers! But Lois got the brains, the looks and the personality."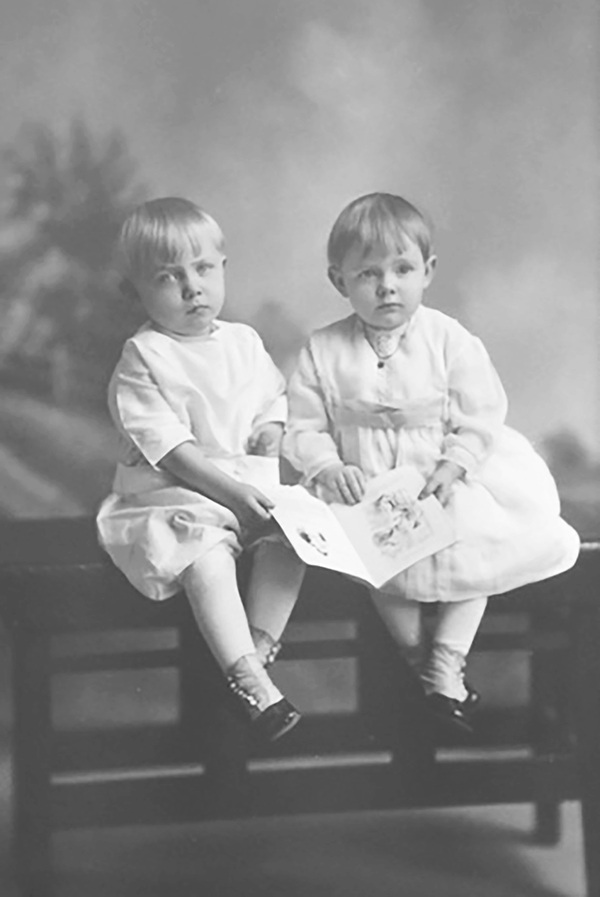 "He kids a lot," replies Lois without missing a beat.
World War I ended a few months after Lois and Lloyd were born. Eggs were a dime a dozen and a brand new car cost $2,000. As the siblings reminisced about the past, it was apparent that their upbringing was one of deep love and a joy derived from simple pleasures.
Lois recalls, "In the winter our dad would flood the back yard so we could ice skate, and in the summer he made our long driveway into a shuffleboard. He added lights, and all the neighbor kids would come."
"He was a real handyman," adds Lloyd. "He built a shack for us to play in, and set up a basketball hoop.'
The twins remember Saturday trips to the jewelry store, which sold records. The Van Horn home was filled with music, and the siblings received piano and organ lessons from their father.
"I lasted a month," says Lloyd, "but Lois kept going and accomplished something, playing in church later on."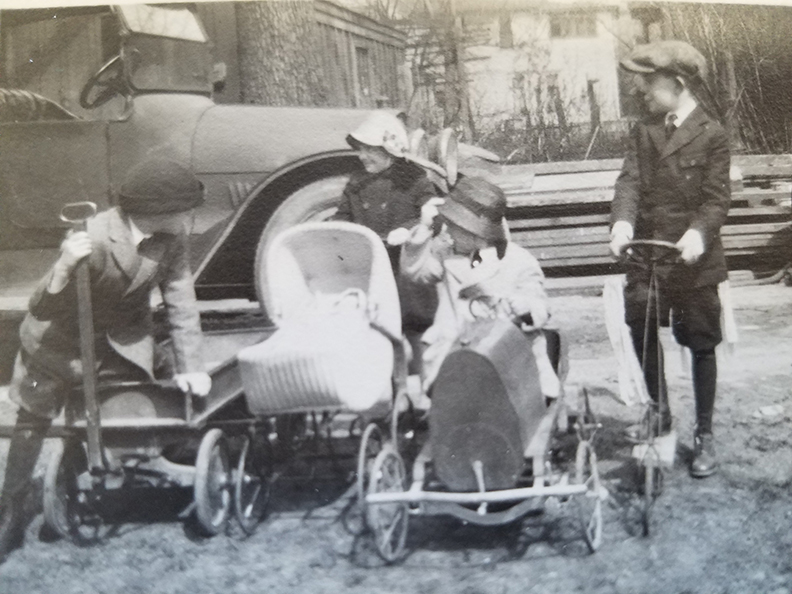 A photo shows the four Van Horn children (five-year-old Lloyd and Lois and their older brothers, Robert and Charles), each pictured with a cherished toy. Lois still has the doll buggy that is pictured, and she has kept it in mint condition. Lloyd stands with a little car.
 Lloyd tells about an event that happened when they were about five years old. "We were sitting in my dad's car in the driveway and I released the brake. The car rolled backwards down the long driveway and hit a pole." Lois recalls that the light at the top of the pole crashed through the roof of the car, between the twins." And we were not injured," says Lloyd. "Now that was the Lord."
The family leaned on their faith during difficult times, such as the Great Depression of the 1930s. Their father was a painter/decorator, and at times he did work for a grocer in exchange for food. Much of his work came from renovating homes that banks had foreclosed. Lois recalls her mother's thriftiness and how she showed her love by tirelessly and cheerfully taking care of the family's needs. She says, "After school or sledding on a cold day, Mother always had warm 'graham bread' for us. We'd put our feet on the radiator and eat the bread; it was such a comfort."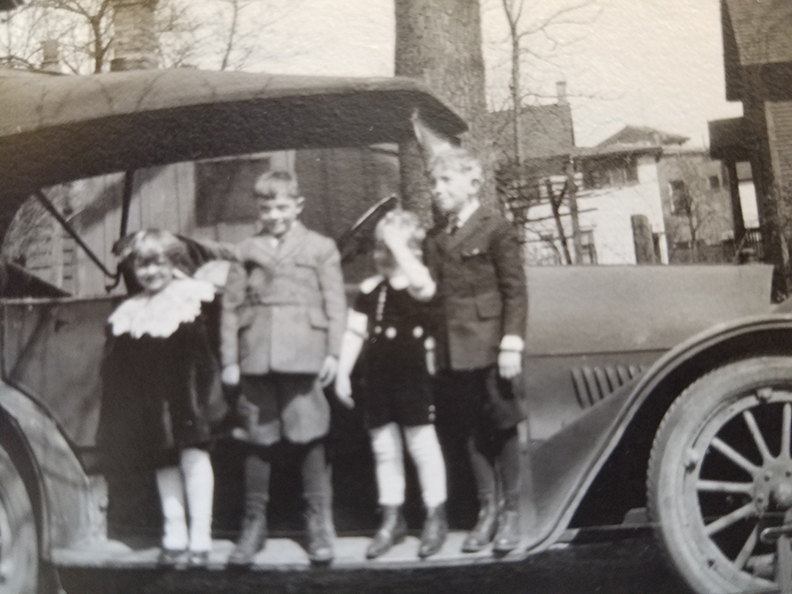 Lloyd adds, "Our mother was very spiritual, and was happiest when her kids were around."
During World War II Lloyd served as a Navy officer, and his crew assisted in capturing a damaged German submarine. They removed the German crew and repaired the sub, which is now on display at the Chicago Museum of Science and Industry.
Lois began her financial career in the offices of Globe Knitting, which exclusively made clothing for U.S. soldiers during the war. When their father passed away, Lois took care of their mother for many years.
"She was worth it," says Lois. "She wanted to stay in her home, and she lived to be 96."
After the war, Lloyd married Helen, to whom he has been married for 61 years. He gravitated toward jobs that involved working with people and enjoyed a 31-year career with Zondervan Publishing. In 1974 he was voted "Salesman of the Year."
Lois continued to work in bookkeeping and accounting, eventually working for a builder and in the administrative offices of the Kentwoodand Kenowa Hills school districts. She says, "I made a lot of friends at work and church. Our knitting club stayed together just short of 50 years. She married Howard Whittemore in 1985.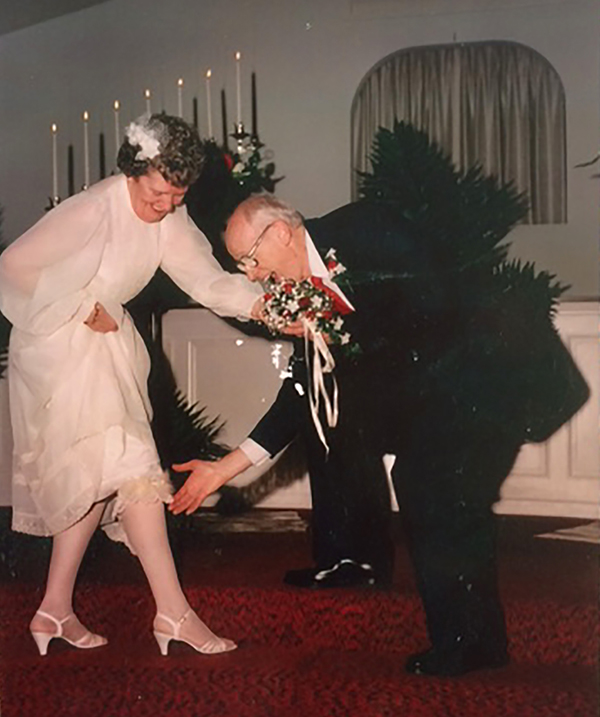 "Time goes by so fast," she says. "I got a lot of satisfaction from my work, and it's important to keep busy. I had such a happy life with Howard. We got to travel and really enjoyed each other's company."
The Whittemores volunteered for Prison Ministries, correcting lessons completed by inmates. "We always wrote encouragements," says Lois, "and tried to steer them to the Lord." After retirement, Howard and Lois wintered in Florida and volunteered in the offices of Coral Ridge Presbyterian Church in Fort Lauderdale. They later volunteered for the seniors group at Calvary Church in Grand Rapids. After visiting a fellow parishioner who lived at Sunset, they signed up themselves and moved in four years later in 2006. Howard passed away in 2013.
Lloyd and Helen reside in Winter Haven, Florida. They have 5 grandchildren and 11 great-grandchildren. During his time in Michigan celebrating this special birthday, Lloyd had the privilege of throwing out the first pitch at a Michigan Whitecaps game. The crowd honored him with a standing ovation.
The changes these centenarian twins have seen in the past century are staggering: horses and buggies gave way to automobiles and jets; Man walked on the moon; computers and cell phones have changed the way we communicate and do our jobs; antibiotics and other medical advancements have saved and extended countless lives; yet one constant we can point to is summarized beautifully in a verse Lloyd calls his favorite:
"The Lord is my light and my salvation—
    whom shall I fear?
The Lord is the stronghold of my life—
    of whom shall I be afraid?"
                              — Psalm 27:1