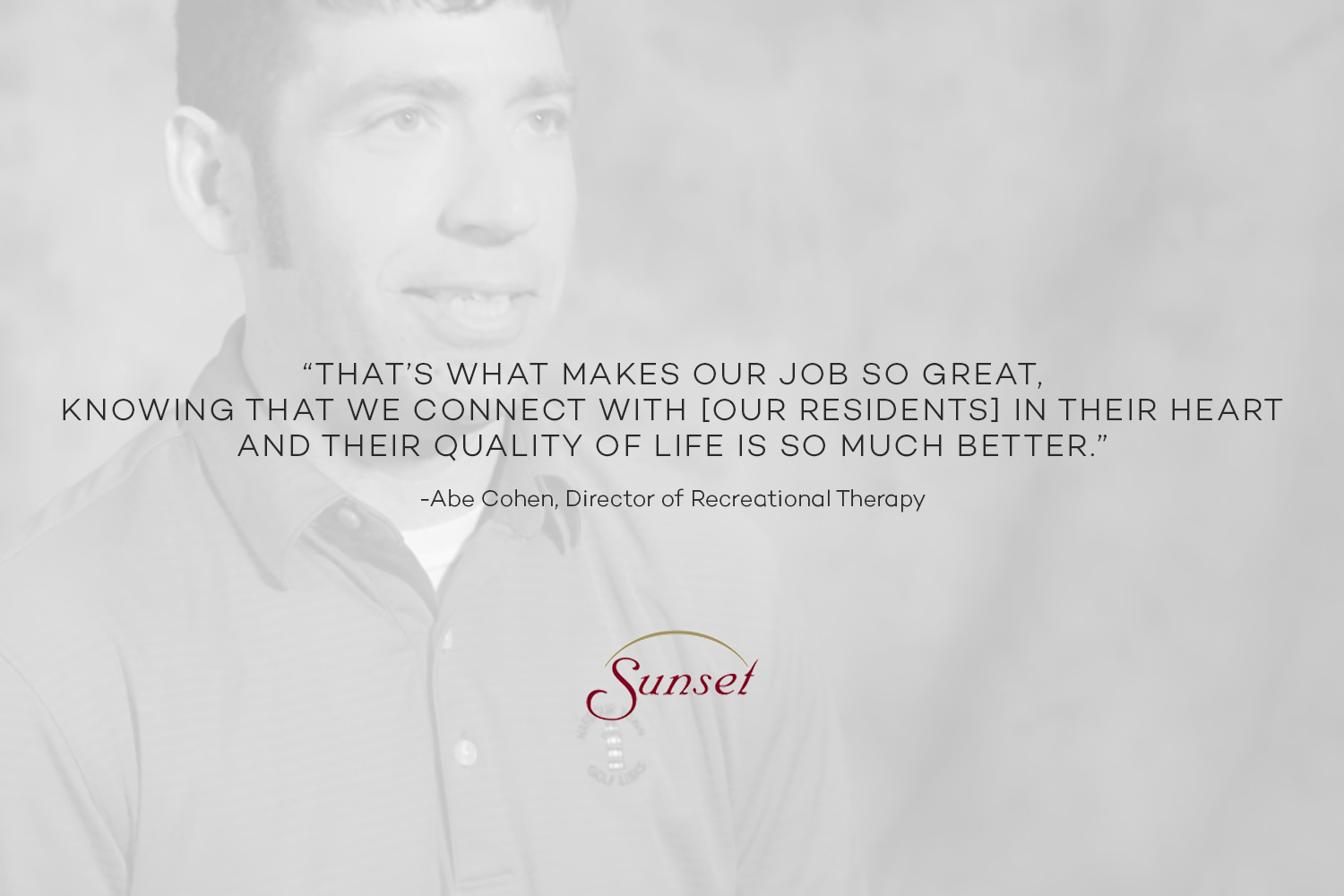 Every year, around the start of baseball season, Abe Cohen, the Director of Recreational Therapy at Sunset Retirement Communities, would ask one of the residents Selma, if she wanted to go to the ballpark and watch a game. Selma was a huge Tigers fan, and the pair had bonded over the team, but she had never been to any game.
Each time Abe would invite Selma to a game, she would say no. Until one day he asked her, and she said, "Yeah I'll go. I'll go to the ballpark."
Abe immediately wrote to the Detroit Tigers Foundation who gave them six free tickets so that Abe, Selma, and her family could go see the game. They ended up sitting right behind home plate.
The group made Selma a poster letting the world know how she had been a Tigers fan for 102 years. "Everybody would just salute and clap her hands. She was so happy, and her family loved the experience," said Abe.
It is in moments like these that Abe says he takes a step back and realizes that Selma and her family have that moment forever.