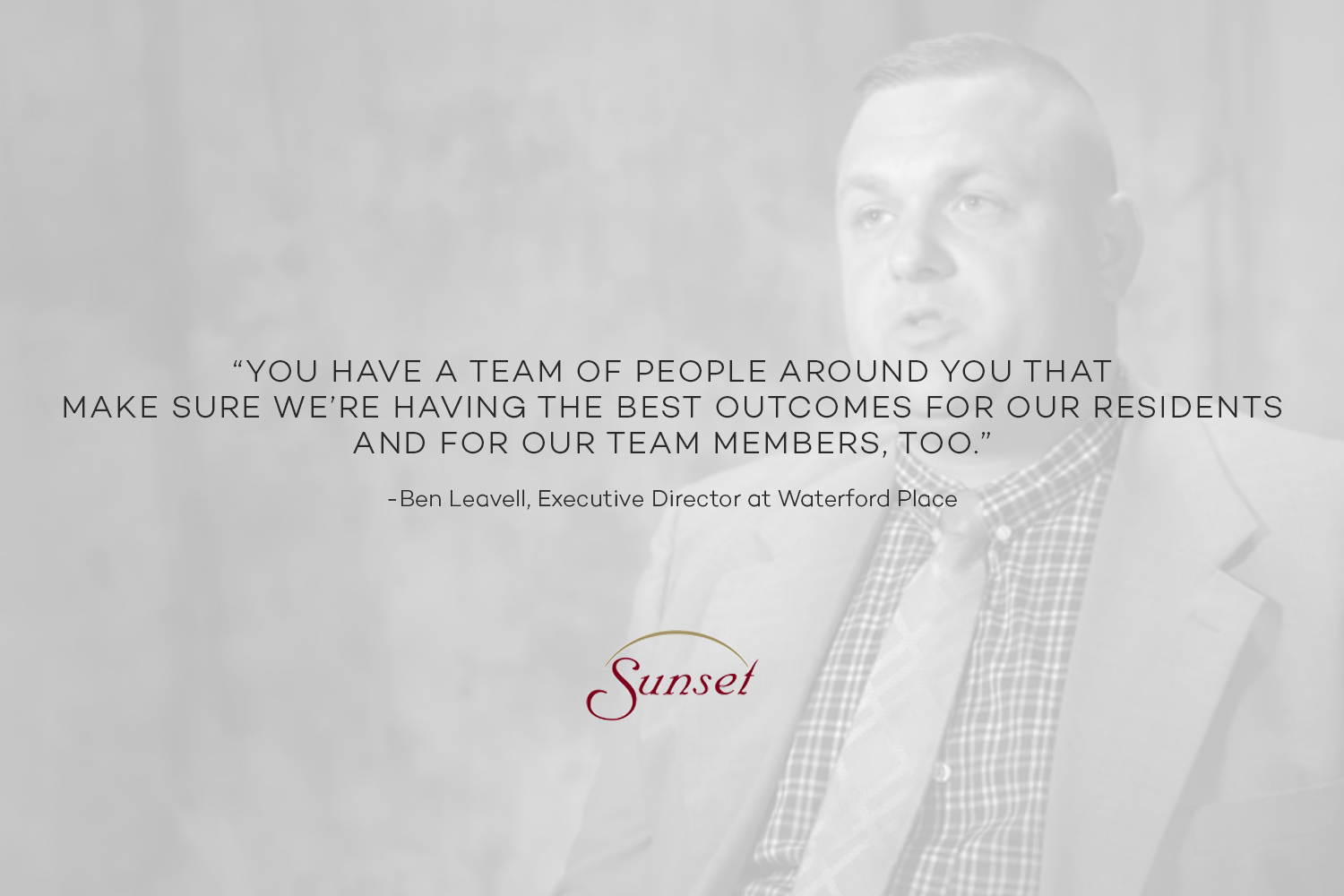 Ben Leavell, Executive Director at Waterford Place, fondly remembers one particular 103-year-old Brookcrest resident, who had a passion for the water. One day, she decided that she wanted to go swimming. So naturally, the recreational therapy department worked to make that happen.
"She was just beyond excited that she was able to go swimming and that the team at Sunset made that happen," says Leavell.
Sunset's staff wants to work here, and they want to support our residents in whatever capacity that they're able to serve them. It's through this passion that we can ensure the best outcomes for our residents.