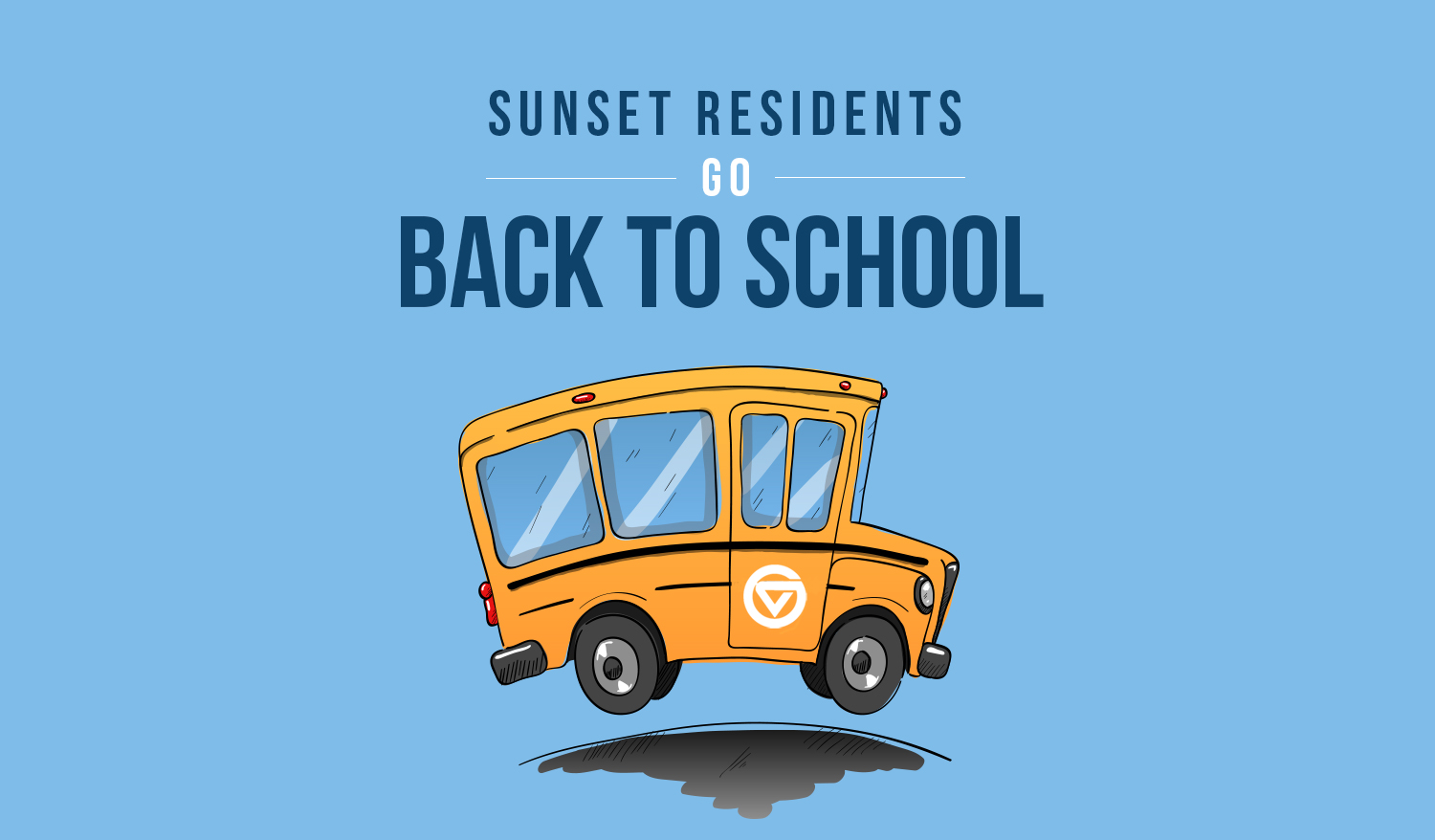 Residents from Sunset's Brookcrest Rehab and Life Center recently participated in a Grand Valley State University honors class called Saging (pronounced say-jing; as in sage, wise through reflection and experience) and Aging. The course, taught by Professor Jane Toot, is geared towards bringing different generational viewpoints together to find solutions to the unique set of problems our aging neighbors face.
Saging and Aging is one of the first courses of its kind in the nation and reflects the efforts being made in West Michigan to address some of the problems older citizens face each day.
According to the United States Census Bureau, the number of adults in the U.S. over the age of 65 will nearly double to 84 million by 2050, yet the country is lacking in caring for its aging citizens compared to other countries.
"We have to learn that seniors have problems, but they are not problems," says Professor Toot.
Aging adults face a variety of unique issues such as transportation, health, housing, communication, accessibility and so much more. Saging and Aging allows seniors to discuss and interact with freshman students enrolled in Grand Valley's honors college. Each week during the semester, student and seniors discuss the issues they face and, in the process, form unique and meaningful relationships. Topics discussed in the class included the environment, politics, healthcare, public spaces, and even death.
"Seniors learn from students, and students learn from seniors," says Professor Toot.
Many students said that they were shocked at how little they knew about the types of issues the aging population is facing. However, by having students become aware of these issues, it benefits the current community of older Americans and will help younger generations address the issues in the future.
Participation in the Saging and Aging course at Grand Valley State University provided Brookcrest residents with a little something extra to look forward to each week. Residents would meet as a group each week before they attended class to make sure they had their assignments complete.
Upon completing the course, each resident was given a certificate of completion and celebrated the semester by sharing a meal with the students. Through efforts like Grand Valley State University's Saging and Aging class, we are creating a better quality of life for seniors in our community.